{attributes={}, name=downloadList, data=, type=selection_break, options=[], optionsMap={}, mainTitle={attributes={language-id=en_US}, name=mainTitle, data=Discover more, type=text, options=[], optionsMap={}}, sectionList={attributes={}, name=sectionList, data=, type=selection_break, options=[], optionsMap={}, sectionIcon={attributes={language-id=en_US}, name=sectionIcon, data=newsletter, type=list, options=[], optionsMap={newsletter=Newsletter, download=Download, software=Software, white-paper=White Paper, webinar=Webinar}}, sectionName={attributes={language-id=en_US}, name=sectionName, data=Contact us, type=text, options=[], optionsMap={}}, downloadFiles={attributes={}, name=downloadFiles, data=, type=selection_break, options=[], optionsMap={}, LinkTitle={attributes={language-id=en_US}, name=LinkTitle, data=Get in Touch with our experts, type=text, options=[], optionsMap={}}, CTALink={attributes={language-id=en_US}, name=CTALink, data=https://www.avl.com/registration-cta?articleId=47060886&groupId=10138, type=text, options=[], optionsMap={}}, DownloadFile={attributes={language-id=en_US}, name=DownloadFile, data=, type=document_library, options=[], optionsMap={}}}}}
false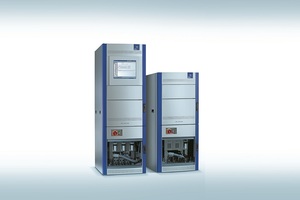 AMAzingly efficient
AVL AMA i60 SII Exhaust Measuring System
A flexible, dynamic and compact emission bench
Ever stricter emission regulations, additional gas components to be analyzed combined with the raising testing complexity are challenging to the automotive industry. To meet the demands of the toughest global emission legislation today and tomorrow, it is vital that the systems you are relying on are working efficiently and providing the most accurate results. Our exhaust measuring system, the AVL AMA i60 SII, enables you to do just that.

The AVL AMA i60 SII is best suited for R&D and certification emission testing for all engine and fuel types.

Highly customizable, it features a modular design that meets your specific demands with matchless extendibility. With an extended portfolio of gas analyzers, it offers broad dynamic measurement ranges for THC, CH4, NO/NO2/NOX, CO2, N2O, NH3, O2 and SO2.

Using up little floor space without compromising on ease-of-use, its unique serviceability reduces downtime and its intuitive software guarantees that you get the most out of your investment. Essential service and diagnostic functions allow you to pre-empt maintenance and servicing requirements, maximizing productivity.

Highly Accurate Emission Testing

Our AMA i60 SII is a high-end measurement device that provides you with reliable and accurate exhaust gas insights. Integrated pumps draw gas from a sample point up to 20 m away, using heated lines, overflow valves, pre-filters or sample point selection units, depending on the circumstances and application.

The sample gas analysis is done by FID, HOT CLD (180°), IRD and PMD as well as QCL analyzers. The system then transmits the gas concentration data to your test cell automation system. This allows you to compare it alongside other insights such as pressure, temperature and device status. The AMA i60 SII can also be controlled via an AK interface, that provides a quick overview of testbed status, including all streams and analyzers. The software enables troubleshooting right down to sensor level.

Dynamic, Flexible, Versatile Gas Measurement

To maximize the benefit from your testbed, we have designed the AMA i60 SII to offer the most versatility. Measurement ranges can be adapted to suit a wide variety of test cases, such as diluted or undiluted exhaust gas measurements of gasoline, diesel, hybrid or hydrogen engines.

Excellent signal-to-noise ratio results in a higher measurement accuracy and better reproducibility. Furthermore, the AMA i60 SII exhaust measurement system is fully compliant to EPA CRF 40 part 1065 and Euro 6 regulations and also complies to ISO 17025. It comes with software extension and optimized gas analyzers at an attractive price point.
---