{attributes={}, name=downloadList, data=, type=selection_break, options=[], optionsMap={}, mainTitle={attributes={language-id=en_US}, name=mainTitle, data=Discover more, type=text, options=[], optionsMap={}}, sectionList={attributes={}, name=sectionList, data=, type=selection_break, options=[], optionsMap={}, sectionIcon={attributes={language-id=en_US}, name=sectionIcon, data=newsletter, type=list, options=[], optionsMap={newsletter=Newsletter, download=Download, software=Software, white-paper=White Paper, webinar=Webinar}}, sectionName={attributes={language-id=en_US}, name=sectionName, data=Contact us, type=text, options=[], optionsMap={}}, downloadFiles={attributes={}, name=downloadFiles, data=, type=selection_break, options=[], optionsMap={}, LinkTitle={attributes={language-id=en_US}, name=LinkTitle, data=Get in touch with our High Power System experts!, type=text, options=[], optionsMap={}}, CTALink={attributes={language-id=en_US}, name=CTALink, data=https://www.avl.com/registration-cta?articleId=44664723&groupId=10138, type=text, options=[], optionsMap={}}, DownloadFile={attributes={language-id=en_US}, name=DownloadFile, data=, type=document_library, options=[], optionsMap={}}}}}
false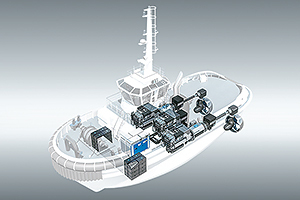 High Power Systems
Developing High Power Systems
Combining simulation, virtual system integration and digital twins
A competitive economic environment and increasingly stringent emission regulations are the main drivers for optimizing the efficiency of large engines. New market demands and accelerating technology evolution require new approaches in construction, marine, inland waterways, rail and power generation applications.

At AVL we are pioneering virtual development methods, virtual system integration and the associated support during the development and the entire lifecycle of these systems. We enable you to manage increased complexity and coupled system configurations by employing advanced solutions such as system simulation and digital twins.

Our tools and methods support the accurate selection of the components for your specific application, and the optimization of the energy systems for the best efficiency. We also help you overcome the challenges of limited testing opportunities for such large-scale systems.

With our holistic development approach, you can consider fuel efficiency, initial cost, reliability and service/maintenance lifecycle cost, individually and as part of the bigger picture. In this way you can design the optimum engine performance, perfectly tuned to your specific needs. Our methodology is all based on the unique multi-domain real-time approach of AVL CRUISE™ M – a powerful tool for system simulation, virtual system integration, system optimization and digital twin modeling.

Services in Detail

What we offer is unique for every customer and every application, drawing on seven decades of experience and a global network of experts and facilities. But with all our projects we offer the same approach, tailored to your needs. These include:
Feasibility studies and proof of concept studies
Definition and optimization of system topology
System analysis and optimization for use cases (e.g. ship, rail) using an integral modeling approach
Simulation of dynamic system behavior of propulsion and energy systems
Specification of hybrid components: e.g. main and aux. engines, alternators, e-motors, inverters, energy storage systems, fuel cells, automation and controls
Optimization of operating strategy for given operating profile/duty cycle
System modeling of components such as engines, aftertreatment systems, propulsion systems, electrical and control systems, waste heat recovery systems and other application specific components
Preparation of models for the application in your simulation environment
Support of change management and retrofit processes using virtual solutions
Multi-physical system simulation with crank-angle resolved real-time engine models
Model-based pre-calibration and optimization of software functions prior to a final hardware verification (model-in-the-loop, hardware-in-the-loop, virtual testbed)

Why Choose AVL?

At AVL, as well as the decades of experience we have behind us, we also have the global know-how and have conducted the research to know what lies ahead of us. This allows us to help you integrate the newest technologies for aftertreatment systems, hybrids, dual fuel and retrofits.

Making the right decisions with regards to these technologies is as important as the expertise of your engineering partner, and at AVL we have the most experienced engineering team for the development and optimization of large engines. This enables us to provide you with benefits such as:
System simulation and model-based approaches for any complex system optimization tasks, and to ensure optimum system behavior
The application of digital twins and system simulation to avoid development and testing loops, and therefore reduce time and cost
Employing virtual approaches as a measure of quality assurance (risk minimization, early failure detection)
All-in-one solutions with suitable tools, such as CRUISE M and Model.CONNECTTM
Our Integrated and Open Development Platform (IODP)
We can also collaborate closely with you wherever you are, thanks to our worldwide presence. And with our technology innovation, simulation-based and production-oriented development approach, modern testing facilities and system integration know-how, you will be able to take confidence from our technical competence and global expertise.
---