{attributes={}, name=downloadList, data=, type=selection_break, options=[], optionsMap={}, mainTitle={attributes={language-id=en_US}, name=mainTitle, data=Discover more, type=text, options=[], optionsMap={}}, sectionList={attributes={}, name=sectionList, data=, type=selection_break, options=[], optionsMap={}, sectionIcon={attributes={language-id=en_US}, name=sectionIcon, data=newsletter, type=list, options=[], optionsMap={newsletter=Newsletter, download=Download, software=Software, white-paper=White Paper, webinar=Webinar}}, sectionName={attributes={language-id=en_US}, name=sectionName, data=Contact us, type=text, options=[], optionsMap={}}, downloadFiles={attributes={}, name=downloadFiles, data=, type=selection_break, options=[], optionsMap={}, LinkTitle={attributes={language-id=en_US}, name=LinkTitle, data=Get in touch with our Simulation experts!, type=text, options=[], optionsMap={}}, CTALink={attributes={language-id=en_US}, name=CTALink, data=https://www.avl.com/registration-cta?articleId=46339089&groupId=10138, type=text, options=[], optionsMap={}}, DownloadFile={attributes={language-id=en_US}, name=DownloadFile, data=, type=document_library, options=[], optionsMap={}}}}}
false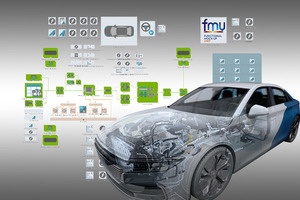 Validated Powertrain Models – Smart Solution for Effective Development
News from AVL's Virtual System Development
With decades of experience in providing a broad range of solutions for the development, simulation and testing of modern powertrain systems, AVL Advanced Simulation Technologies now offer validated powertrain models that you can use with the multi-disciplinary system simulation platform CRUISE M.

Inseparable from the modeling process, model validation is a paramount factor in maximizing the overall safety, reliability, and performance of end products in the automotive industry. OEMs and suppliers alike need up-to-date powertrains to benchmark their newly developed powertrains and provide a realistic environment for component development, a challenge which cannot be met without appropriate tools.

This is where CRUISE M comes into play. Through our validated powertrain model library, we make sure that your systems meet your design expectations and targets quickly. We do this by providing high maturity validated models which you can use to benchmark your own powertrains fairly and effectively against the competition, and to analyze the impact of design alternatives.

In addition, you can insert your own components into a realistic vehicle model, receive information about the load of your components under typical operating conditions and investigate the dynamic processes during a cycle run. This allows you to evaluate the potential for improving the powertrain's overall performance.

Covering BEV, HEV and FCEV, we will be regularly expanding our validated powertrain model library – with up to five new models every year.
---