{attributes={}, name=downloadList, data=, type=selection_break, options=[], optionsMap={}, mainTitle={attributes={language-id=en_US}, name=mainTitle, data=Discover more, type=text, options=[], optionsMap={}}, sectionList={attributes={}, name=sectionList, data=, type=selection_break, options=[], optionsMap={}, sectionIcon={attributes={language-id=en_US}, name=sectionIcon, data=newsletter, type=list, options=[], optionsMap={newsletter=Newsletter, download=Download, software=Software, white-paper=White Paper, webinar=Webinar}}, sectionName={attributes={language-id=en_US}, name=sectionName, data=Contact us, type=text, options=[], optionsMap={}}, downloadFiles={attributes={}, name=downloadFiles, data=, type=selection_break, options=[], optionsMap={}, LinkTitle={attributes={language-id=en_US}, name=LinkTitle, data=Get in touch with our Simulation experts!, type=text, options=[], optionsMap={}}, CTALink={attributes={language-id=en_US}, name=CTALink, data=https://www.avl.com/registration-cta?articleId=35112104%20&groupId=10138, type=text, options=[], optionsMap={}}, DownloadFile={attributes={language-id=en_US}, name=DownloadFile, data=, type=document_library, options=[], optionsMap={}}}}}
false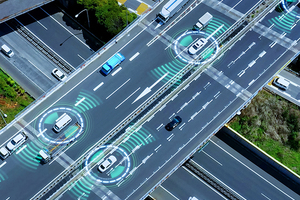 Integration Setup for ADAS Function Development, use case "Highway Pilot"
News from AVL Virtual Function Development - Controls and ADAS
AVL provides an open integration platform for ADAS/AD function development with built-in interfaces for traffic, vehicle, driver, controls and sensor models. The platform supports scenario management and control function parameter optimization. This can be done either online in a web application or automatically within a large-scale DoE set up on an HPC or in the cloud. With its customized actuation interface, it is possible to change environment settings, such as traffic situations and weather conditions.

An integrated model for the development and validation of ADAS control functions for the "Highway Pilot" use case is now available within our integration and co-simulation platform Model.CONNECT. The set up includes an environment model from Virtual Test Drive (VTD) Vires, a vehicle model from AVL VSM, "Highway Pilot" controls as FMU created from C-code, and the online evaluation of maneuver quality and safety perception by AVL-DRIVE 4 ADAS. With this set up, it becomes possible to validate the "Highway Pilot" functions for different driving scenarios and vehicle variants. In addition, function parameters are simultaneously optimized to improve both objective and perceived safety performance.

This platform is used by leading automotive companies in various use cases including Highway Pilot, Park Assist and Platooning, among many others.
---