Back
Press Release: Highly Scalable and Fast Data Analytics Added to AVL Portfolio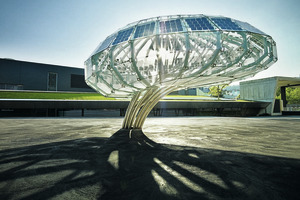 Strategic Cooperation between AVL and NorCom
Press Release: Highly Scalable and Fast Data Analytics Added to AVL Portfolio
AVL List GmbH recently entered into a cooperation agreement with NorCom Information Technology GmbH & Co. KGaA: goals of the strategic cooperation between the two companies are to further develop the DaSense platform, integrate it into the AVL solution portfolio with focus on Big Data technologies and carry out extensive projects around the globe.
---
Wolfgang Puntigam, Global Business Unit Manager at AVL: "By collaborating with NorCom we can substantially extend our existing range of data management products by adding a highly scalable data analytics system to provide our customers with large quantities of development-specific information throughout the entire vehicle development process in an application-oriented way."
The collaboration also has key advantages for NorCom. "By partnering with AVL, we are adding an indirect channel to our previously exclusively direct sales channel, which significantly increases our sales opportunities. The global presence of AVL gives us access to major customers all over the world," explains Dr. Tobias Abthoff, Managing Director at NorCom. "Apart from that, by working closely with experts at AVL we obtain vital feedback, which we then incorporate into the focused further development of DaSense."
The purpose of the joint further development efforts is to extend NorCom's DaSense software platform in an initial step by adding functionalities relevant to the automotive industry. Building on the extended platform, there are concrete plans to develop a software module for the test data management tool suite, which will be capable of processing object-based, spatial data specifically related to autonomous driving. As an integral part of AVL's solution portfolio, the extended DaSense platform and the software module developed by AVL and NorCom are to be marketed in initial customer projects and integrated at customers' sites.
The DaSense technology developed by NorCom manages and analyzes large quantities of complex, heterogeneous, semi-structured and highly proprietary data which are of particular significance to the area of autonomous driving.
NorCom Information Technology GmbH & Co. KGaA develops and implements Big Data solutions for international corporations. NorCom supports customers in processing and analyzing their data in globally distributed computer centers using advanced tools in a productive environment.
AVL is the world's largest independent company for development, simulation and testing technology of powertrains (hybrid, combustion engines, transmission, electric drive, batteries and software) for passenger cars, trucks and large engines. The company has over 9,500 employees worldwide and achieved a turnover of 1,55 billion Euro in 2017.
Contact
Michael Ksela, Company spokesman AVL
Phone +43 664 132 81 78
michael.ksela@scoopandspoon.com