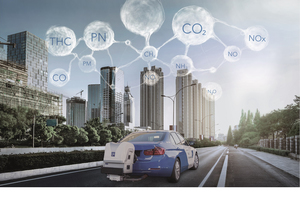 AVL Emissions Development
Real Driving Emissions & CO₂ compliant - meeting all global emissions legislations
AVL offers leading solutions to meet today's and tomorrow's stringent emission legislations with different goals in different markets. They are robust, reliable cost-efficient and compliant with CO2 and RDE requirements as well.
---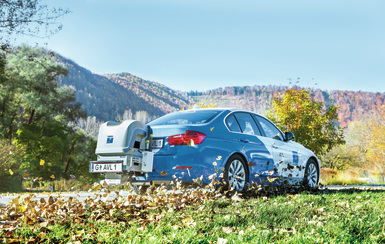 The Challenge
Emission development is about finding the right combination of development solutions, understanding possible synergies and trade offs as well as reaching the targets in time. Real Driving Emissions impacts the total development process from concept definition through to calibration and validation and raises new issues:
How to deal with the high uncertainty in future emission legislation?
Which new approaches are useful to balance RDE, CO2 and cost?
Who can provide sustainable solutions without risk?
---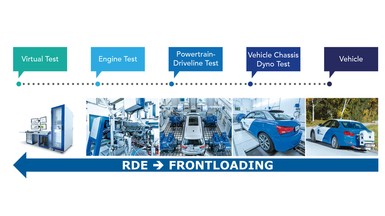 The AVL Solution
AVL solutions always contain the best suitable combination of technologies, methodologies and tools - tailored to an engineering package that reflects the best trade-off between technical necessities, cost constraints and time pressure.
Extensive RDE benchmark programs in various vehicle classes based on AVL know-how for different engine / exhaust after treatment technology levels
Whole vehicle system integration to achieve sustainable solutions
Attractive combinations of 48Volt Mild Hybrid systems with new engine generations
Emission calibration optimization with emphasis on dynamic and non-standard ambient conditions
Development process for achievement of best fuel economy
---
The Added Value
Broad RDE development experience - SW, HW, Calibration, Engineering and Testing under one roof
Comprehensive RDE data base to identify all potential risk areas upfront
Tailored GPF and SCR solutions for various classes and technology levels at minimum add-on costs
Fast and safe in-vehicle testing with the compact RDE measurement system AVL M.O.V.E PEMS iS
Intelligent validation procedures to minimize emission risk in the field
Reliable adjustment of global products to local requirements supported by AVL's global know-how in all markets
---
Downloads
Downloads
| | |
| --- | --- |
| | 1.99 MB |