{attributes={}, name=downloadList, data=, type=selection_break, options=[], optionsMap={}, mainTitle={attributes={language-id=en_US}, name=mainTitle, data=Discover more, type=text, options=[], optionsMap={}}, sectionList={attributes={}, name=sectionList, data=, type=selection_break, options=[], optionsMap={}, sectionIcon={attributes={language-id=en_US}, name=sectionIcon, data=newsletter, type=list, options=[], optionsMap={newsletter=Newsletter, download=Download, software=Software, white-paper=White Paper, webinar=Webinar}}, sectionName={attributes={language-id=en_US}, name=sectionName, data=Contact us, type=text, options=[], optionsMap={}}, downloadFiles={attributes={}, name=downloadFiles, data=, type=selection_break, options=[], optionsMap={}, LinkTitle={attributes={language-id=en_US}, name=LinkTitle, data=Get in touch with our experts, type=text, options=[], optionsMap={}}, CTALink={attributes={language-id=en_US}, name=CTALink, data=https://www.avl.com/registration-cta?articleId=17999736&groupId=10138, type=text, options=[], optionsMap={}}, DownloadFile={attributes={language-id=en_US}, name=DownloadFile, data=, type=document_library, options=[], optionsMap={}}}}}
false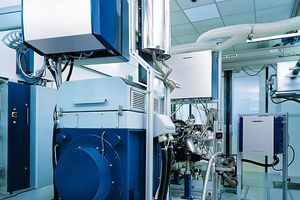 A full service toolchain
AVL Engine TS™ Performance and Emission
Steady state and transient testing for engine performance, fuel economy and emission reduction
Increasingly stringent global emissions legislation requires that the powertrain is more efficient than ever. And fuel efficiency and low emissions must be achieved while maintaining the performance and driveability that international markets demand.

To support these development goals, we have created the AVL Performance and Emission Test System. A collection of best-in-class measurement devices, that includes exhaust emissions analysis systems and high-precision fuel consumption monitoring and conditioning systems.

Powerful, Flexible Engine Emission Testing Solutions

The Performance and Emission Test System is a highly flexible development environment. It provides high precision and reproducibility in the testing of compressed ignition (CI) and spark ignition (SI) engines.

Reducing time-to-market, it promotes development efficiency for both light and heavy-duty powertrain systems, in ranges from less than 100kW to more than 1 MW. It can be applied to a wide range of fuel types and properties. This includes natural gas and LPG, or diesel and gasoline fuels with up to 20 % alcohol (M20 or E20) and 6 % biodiesel.
Baseline ECU calibration

For all applications baseline ECU calibration is conducted. This includes the following activities:
Charge determination
Initial controller calibration
Steady state compensation maps
ECU master data set
Update cycles
Steady State Development

The Performance and Emission Test System is ideally suited to a range of steady state development tasks. Engine break in cycle, emissions reduction strategies and tolerance investigations such as the effect of scatter of parameters and components, can all be explored.

The acquisition of basic measurement data, net power investigations and the determination of pumping losses can also be conducted. The system is versatile enough to be tailored to your specific development needs.
Transient Development Tasks

Our portfolio of performance and emissions testing tools can be used for a wide range of transient development tasks. These include:
The optimization of engine response
Hardware verification
Transient calibration for pre-production engines
Hardware freeze calibration
Exhaust emission development
System Integration and Start-Up Services

​​​​​​​Our experts can get you started and help with integration of these tools into your workflow. The professional AVL project services team can take you through right up to final acceptance and beyond.
---