{attributes={}, name=downloadList, data=, type=selection_break, options=[], optionsMap={}, mainTitle={attributes={language-id=en_US}, name=mainTitle, data=Discover more, type=text, options=[], optionsMap={}}, sectionList={attributes={}, name=sectionList, data=, type=selection_break, options=[], optionsMap={}, sectionIcon={attributes={language-id=en_US}, name=sectionIcon, data=newsletter, type=list, options=[], optionsMap={newsletter=Newsletter, download=Download, software=Software, white-paper=White Paper, webinar=Webinar}}, sectionName={attributes={language-id=en_US}, name=sectionName, data=Contact us, type=text, options=[], optionsMap={}}, downloadFiles={attributes={}, name=downloadFiles, data=, type=selection_break, options=[], optionsMap={}, LinkTitle={attributes={language-id=en_US}, name=LinkTitle, data=Get in touch with our Application Experts, type=text, options=[], optionsMap={}}, CTALink={attributes={language-id=en_US}, name=CTALink, data=https://www.avl.com/web/guest/registration-cta?articleId=11911964&groupId=10138, type=text, options=[], optionsMap={}}, DownloadFile={attributes={language-id=en_US}, name=DownloadFile, data=, type=document_library, options=[], optionsMap={}}}}}
false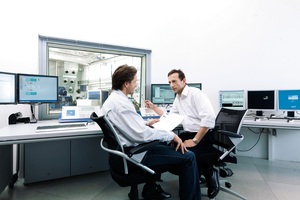 EFFICIENT USAGE OF YOUR TEST SYSTEMS
Application Support
Assisting you 'on the job' with AVL testing equipment for your specific testing applications, AVL Application Support is a practical, customer-focused service. Especially helpful when you need to tackle new testing challenges or implement new testing methodologies, this service is unique to your own individual requirements.

Examples of application support can include:
Implementation of intelligent automation concepts to increase testbed utilization and data quality
Development and implementation of test-run libraries
Migration of test runs and data management into AVL PUMA Open 2™
Data post-processing and reporting applications to ensure data-quality
Scripting or adaptation of the user interface to adapt AVL systems to your particular needs
Roll-out support for the implementation of and know-how transfer on new methodologies
These are just some examples, the actual scope of AVL Application Support considers multiple customer topics. Contact us about your individual needs.

An experienced application engineer can implement everything from single tasks on the testbed using specific AVL software tools up to complete testing approaches using the entire available testing system. Support can include basic system parameterization right up to full responsibility for test activities.

Application Support includes:
Remote clarification of the scope between customer specialist and AVL application engineer prior to support
Application support on site for an agreed duration (from single days to permanent on site residents)
Travel time and travel expenses of the application expert

Find out which benefits you can expect from our 'on the job' application support team and download our Case Studies above.

To find out more speak to your local AVL Sales or Customer Services representative.
---