{attributes={}, name=downloadList, data=, type=selection_break, options=[], optionsMap={}, mainTitle={attributes={language-id=en_US}, name=mainTitle, data=Discover more, type=text, options=[], optionsMap={}}, sectionList={attributes={}, name=sectionList, data=, type=selection_break, options=[], optionsMap={}, sectionIcon={attributes={language-id=en_US}, name=sectionIcon, data=newsletter, type=list, options=[], optionsMap={newsletter=Newsletter, download=Download, software=Software, white-paper=White Paper, webinar=Webinar}}, sectionName={attributes={language-id=en_US}, name=sectionName, data=Contact us, type=text, options=[], optionsMap={}}, downloadFiles={attributes={}, name=downloadFiles, data=, type=selection_break, options=[], optionsMap={}, LinkTitle={attributes={language-id=en_US}, name=LinkTitle, data=Get in touch with our experts, type=text, options=[], optionsMap={}}, CTALink={attributes={language-id=en_US}, name=CTALink, data=https://www.avl.com/registration-cta?articleId=26151450&groupId=10138, type=text, options=[], optionsMap={}}, DownloadFile={attributes={language-id=en_US}, name=DownloadFile, data=, type=document_library, options=[], optionsMap={}}}}}
false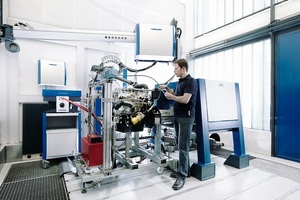 Hardware Maintenance
Preventative Measures to Avoid Unexpected Equipment Breakdown
Ensuring the longevity of your device and preventing unexpected breakdowns, the AVL Hardware Maintenance program is conducted on site by certified AVL Service Engineers. The exclusive use of original AVL parts and compliance to fixed maintenance procedures guarantees availability and quality.

A preventative maintenance program includes inspection and maintenance activities conducted at intervals defined by the EN 13306:2001 standard or to agreed criteria. Based on a plan that includes the replacement of pre-determined wear parts which are carried by the engineer to speed up the process. The plan can be built around your own project timetable without affecting the testbed utilization.

Preventative maintenance can also be carried out on third-party equipment to the manufacturer's specifications.

It is vital that complex equipment used for research and production meets strict requirements, and so regular calibration is important. We are able to offer high-quality calibration either on-site or at one of our Calibration Centers depending on the device to the most exacting standards.

For all circumstances where your equipment may be unavailable due to maintenance or calibration activities, temporary replacement can be provided from our rental pool. This is dependent on the device, subject to availability and a fixed charge applies.

If you operate a large test field, we offer an AVL Resident Team that is on site to carry out maintenance activities. Alternatively, AVL Hardware Maintenance can be ordered on a yearly basis. Service Engineers from your local AVL organization arrange maintenance visits according to the defined maintenance plan.

The costs of a preventative maintenance program are quoted transparently based on flat rates, so you can budget in advance. Whatever your particular requirements, a plan that works for you can be devised that requires no investment in tools or manpower, at a package price that is simple and uncomplicated.

Speak to your local AVL Sales or Service representative to find out more.
---