{attributes={}, name=downloadList, data=, type=selection_break, options=[], optionsMap={}, mainTitle={attributes={language-id=en_US}, name=mainTitle, data=Discover more, type=text, options=[], optionsMap={}}, sectionList={attributes={}, name=sectionList, data=, type=selection_break, options=[], optionsMap={}, sectionIcon={attributes={language-id=en_US}, name=sectionIcon, data=newsletter, type=list, options=[], optionsMap={newsletter=Newsletter, download=Download, software=Software, white-paper=White Paper, webinar=Webinar}}, sectionName={attributes={language-id=en_US}, name=sectionName, data=Contact us, type=text, options=[], optionsMap={}}, downloadFiles={attributes={}, name=downloadFiles, data=, type=selection_break, options=[], optionsMap={}, LinkTitle={attributes={language-id=en_US}, name=LinkTitle, data=Get in touch with our experts, type=text, options=[], optionsMap={}}, CTALink={attributes={language-id=en_US}, name=CTALink, data=https://www.avl.com/registration-cta?articleId=26151506&groupId=10138, type=text, options=[], optionsMap={}}, DownloadFile={attributes={language-id=en_US}, name=DownloadFile, data=, type=document_library, options=[], optionsMap={}}}}}
false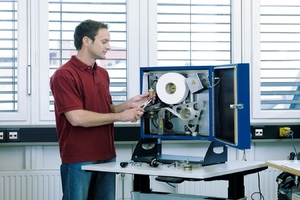 Hardware Repair
Professional Repair and Rental Services
In case of an unexpected breakdown, AVL offers a range of services to minimize downtime by restoring equipment to its full functionality as quickly as possible – while providing alternative solutions in the meantime. If it's not possible to repair your equipment on site, we offer off-site factory repair at certified repair centers, as well as rental equipment.

A flat-rate pricing system is available for most products and services to ensure easy cost planning. In more complex cases, cost and duration will be quoted separately. Pre-agreed rates may be detailed in a Service Level Agreement, and parts are charged at their list prices.


AVL On-site Repair

When a breakdown occurs, certified AVL service engineers provide an accurate and prompt error diagnosis. Each on-site repair is concluded with a service report documenting the work carried out, the parts exchanged and the possible root cause of the breakdown. With check-out tests conducted to ISO 9001 and VDA 6.4 standards, our customers can take confidence in the repair work carried out.

If necessary, reaction times can be guaranteed within a Service Level Agreement. In this case, the engineer will be on site within an agreed time period.


AVL Equipment Rental

Should you require a replacement device while your equipment is being repaired, maintained or calibrated, AVL has a rental pool of its standard measurement instruments. This is a cost-efficient way of ensuring productive operation.

Rental equipment is available for the duration of the service assignment. Pick-up and commissioning services are can also be provided on request.

For further details about our AVL Hardware Repair services, please contact your local AVL Service Organization.
---