{attributes={}, name=downloadList, data=, type=selection_break, options=[], optionsMap={}, mainTitle={attributes={language-id=en_US}, name=mainTitle, data=Discover more, type=text, options=[], optionsMap={}}, sectionList={attributes={}, name=sectionList, data=, type=selection_break, options=[], optionsMap={}, sectionIcon={attributes={language-id=en_US}, name=sectionIcon, data=newsletter, type=list, options=[], optionsMap={newsletter=Newsletter, download=Download, software=Software, white-paper=White Paper, webinar=Webinar}}, sectionName={attributes={language-id=en_US}, name=sectionName, data=Contact us, type=text, options=[], optionsMap={}}, downloadFiles={attributes={}, name=downloadFiles, data=, type=selection_break, options=[], optionsMap={}, LinkTitle={attributes={language-id=en_US}, name=LinkTitle, data=Get in touch with our experts, type=text, options=[], optionsMap={}}, CTALink={attributes={language-id=en_US}, name=CTALink, data=https://www.avl.com/registration-cta?articleId=17731651&groupId=10138, type=text, options=[], optionsMap={}}, DownloadFile={attributes={language-id=en_US}, name=DownloadFile, data=, type=document_library, options=[], optionsMap={}}}}}
false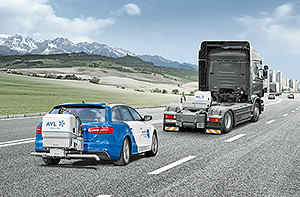 Your fast track to RDE success
AVL M.O.V.E PN PEMS
RDE/ISC compliant PEMS for particle number measurement
Every segment in the automotive industry is subject to increasingly stringent emission legislation. Regulators have introduced new or revised limits regarding particle emissions, with a solid PN measurement methodology with a cut-off size approximately down to 10 nm on the horizon. These tough challenges have led to greater complexity and increased test effort for powertrain and aftertreatment system development. OEMs need well-engineered portable emission measurement systems (PEMS) to manage this complexity. They must feature a compact, modular and robust design that is easy to install. Such equipment must also function reliably and precisely, even under the harshest environmental conditions.

Electrical Particle Counter Sensor

The AVL M.O.V.E PN PEMS product line employs AVL Electrical Particle Counter (EPC) technology. It is based on our further development of the advanced diffusion charger principle. Our deep understanding of this technology let us simplify the operation of the device, ensuring precise and reproducible testing with several key device features:
Unique one-click "10 or 23 nm" testing flexibility to cover all possible emission market needs (only within the "selectable" variants)
Outstanding robustness against a range of movements and extended environmental conditions (-10 °C to 45 °C, up to 3,000 m)
Highest long-term sensor stability based on a unique continuous zero-point monitoring
Wide linear sensor measurement range and low dilution rate in a fluid-free operating measurement principal device
Top calibration quality standards thanks to ISO 17025 Certification (currently only available in the 23 nm variants)
As emission legislation continually evolves, vehicle development must keep pace. Our devices are fully compliant with the latest RDE/ISC requirements regarding hardware, functionality, calibration and PMP correlation. High standards govern technical competency in most countries and industries. Thanks to our commitment to quality, the AVL M.O.V.E PN PEMS product line secures its place as the market leader for PEMS solutions. The series is described in more detail below.

PN PEMS iS (Light Duty, 23nm)

Rugged and reliable, the AVL M.O.V.E PN PEMS iS features outstanding robustness against shocks, tilting, vehicle acceleration and extended environmental conditions. Thanks to its wide sensor measurement range and low dilution rate, it delivers the highest level of accuracy and repeatability for 23 nm PN concentration measurements. This level of accuracy ensures compliance with even the most demanding global legislation.

PN PEMS iS+ (Heavy Duty, 23nm)

The AVL M.O.V.E PN PEMS iS+ builds on the success of the industry standard, light-duty PN PEMS iS device. A pre-charger module neutralizes any charged particles that can be produced by heavy-duty diesel engines with high exhaust temperatures and urea injection. The PEMS iS+ is incredibly robust against vibrations, making it ideal for heavy-duty use, and is also extremely accurate.

PN PEMS iS 10 & PN PEMS iS Selectable (Light Duty)

Both new PN PEMS iS 10 and PN PEMS iS Selectable versions extend the well-known AVL M.O.V.E Platform, which is the all-in-one solution for future RDE requirements for a 10 nm Particle Number measurement system. Tools such as the PN PEMS iS Selectable underline our commitment to ensuring that our customers meet their obligations around the world, while ensuring they can remain flexible.

PN PEMS iS+ 10 & PN PEMS iS+ Selectable (Heavy Duty)
Coming soon.
---
---