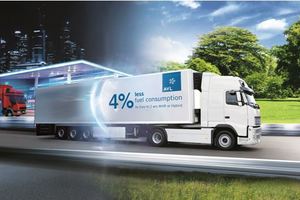 Product definition based on market and technology expertise to foster successful products
Product Portfolio Management
Product portfolio management is driven by the increase of globalized companies and related businesses. Developing new products for new or already existing markets always comes with various uncertainties. AVL's case studies are based on market and technology assessments to maximize the likelihood for our clients' product success. In addition, the client's R&D resources benefit from AVL's vast engineering experience and expertise.
---
AVL Approach
Product Specification is one of the very essential fundaments for all subsequent steps in the complete development process. In order to reduce development time and cost a well-balanced product specification is crucial right at the beginning. In this early step major decisions are taken which have a high impact on the future market success of products.
Working on a project with AVL's Product Portfolio Management Team, customers can focus on their core strengths and experiences. AVL's engineers will provide an additional view on technical details, whilst the Product Portfolio Management Team covers market, application and customer related topics. With this decisive strategy support AVL can foster finding the optimum product specification for different kinds of future powertrains.
---
Benefits at a Glance
AVL Product Portfolio Management services support the identification of the most reasonable technology paths and scenarios. The core of the services is the decisive focus on the customer and its usage profiles of the final product (e.g. commercial vehicles) resulting in specific customer requirements. Based on these customer needs, individual market forecasts and technology trends a concerted product definition is set.
AVL's Product Portfolio Management Services bundle the comprehensive powertrain expertise in development, simulation and testing for investigating the individual customer request. The consulting approach covers combustion engines, transmissions, electric drives, batteries and software. AVL's global network guarantees in-depth knowledge of all major on- and off-road markets and its players.
The biggest advantage of performing such projects is the close cooperation between the customer and several AVL divisions, including AVL's worldwide affiliates, which provide local market experience.
---
Services overview
Definition

of target markets
Identification of specific customer requirements
Translation of market requirements into driveline and vehicle functionality
Definition of component and (sub) system requirements and target values
Future trends analysis for markets, applications and technology
Competitor analysis, benchmarking and positioning
Systematic specification of system functionality (HW & SW)
Evaluation of possible technology routes and product family aspects
Final definition of future product portfolios
Target pricing and manufacturing cost evaluation
Business case evaluation

analysis, benchmarking and positioni

tion

of target mar

Evaluation of possible technology routes and product family aspects

Final definition of future product portfolios

Target pricing and manufacturing c
---
Market Requirements
Growing demand to engage in conceptual management issues
AVL's global network guarantees in-depth knowledge of major local markets
Consulting streamlines the knowledge of AVL's 6,500 experienced employees
AVL's Product Portfolio Management Services can cover all major on- and off-road applications
AVL's Emission Report Team assures the most actual information on legislative issues
AVL's competence covers the development, simulation and testing of all powertrain elements including combustion engine, transmission, electric drive, batteries and software
---
References
AVL offers Product Portfolio Management services combining in-depth market, application and technology know-how. Detailed market analyses and profound expertise on applications as well as future technologies facilitate the definition of reasonable - efficient and effective - products. This ensures a clear focus on the most attractive target markets, specific application needs and fosters a higher product success on the market: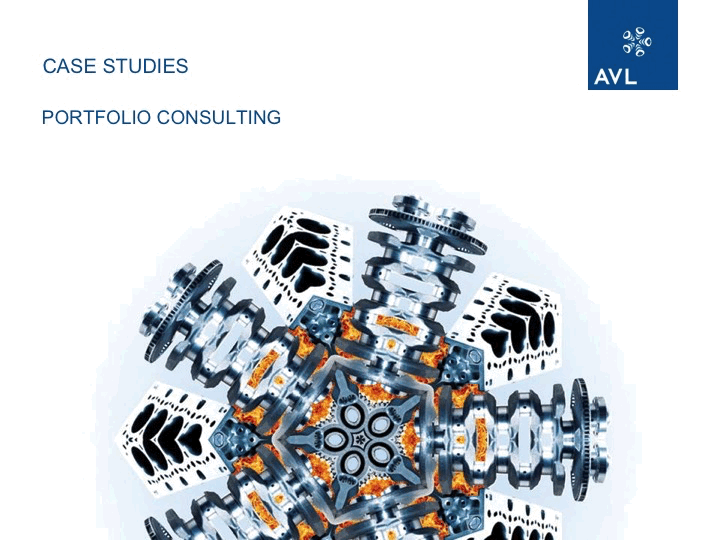 ---