RACE: Winning Solutions for Winning Results
At AVL RACING your success is our goal, that's why there are times when it can be difficult to see where our team ends and yours begins. We bring cutting-edge technology, a global network of experts and a range of next-level solutions to help you be your best on the track.

Whether its performance engineering solutions, driver simulators, augmented reality or programs to identify and nurture the next generation of racing talent, we deliver winning results. Our on-site support and cloud computing solutions make sure you get what you need, when and where you need it. Let us make your goals reality.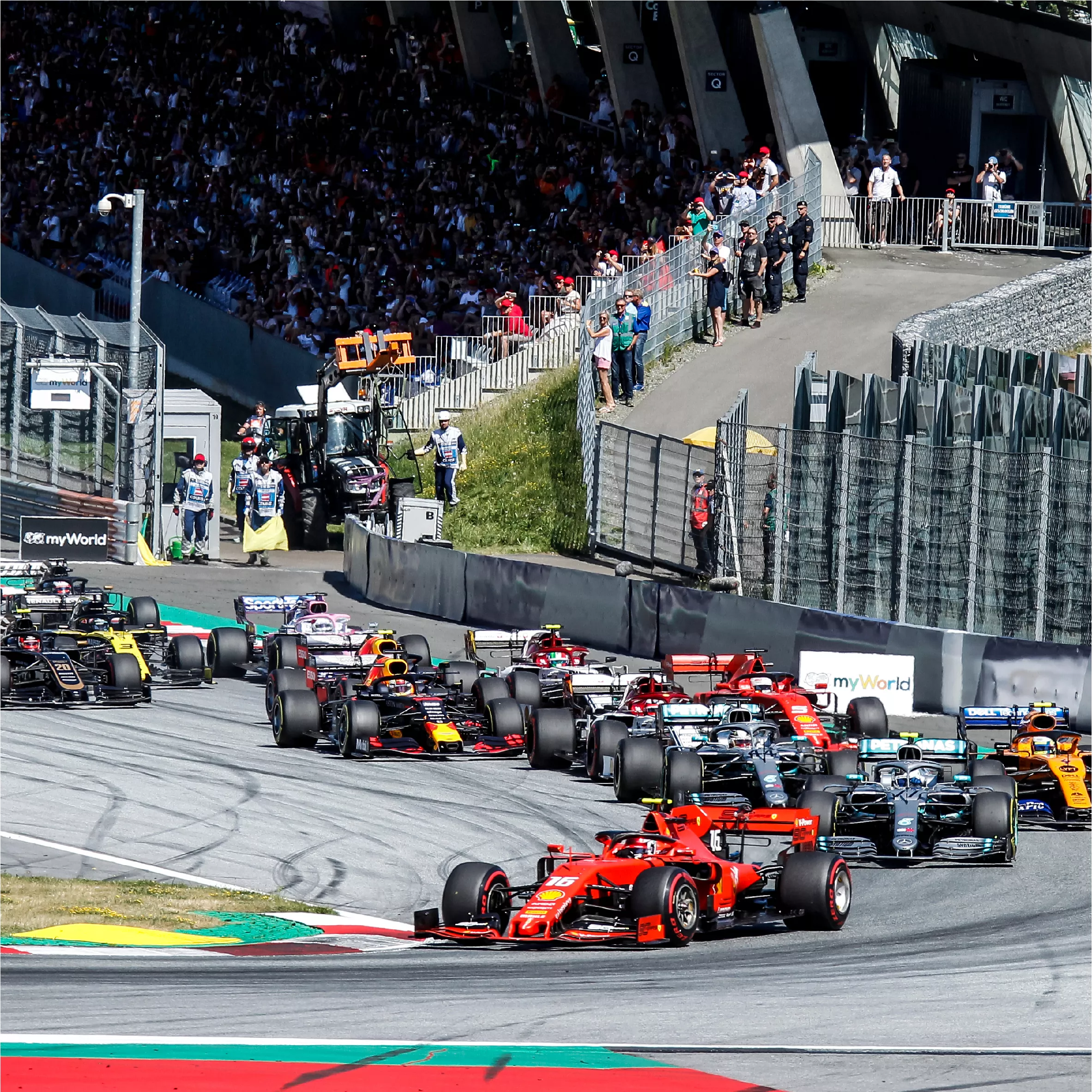 At AVL RACING our support is not simply confined to the development lab and the testbed. It also includes the trackside, where our AVL RACING engineers bring years of experience and the vehicle dynamics toolchain to support testing and preparation for a successful race day.

Our experts are seamlessly integrated into the motorsport team to provide the full range of services. These also include the application of simulation tools that provide a picture of setup variations, along with their effects and sensitivities.

Delivering on-site support in this way allows teams to make continuous improvements to their vehicle in circumstances where time and resources are limited. This reactive support can make a significant difference on race weekends.

Taking the Race to the Cloud

By employing cloud computing our engineers can simulate huge numbers of setup options with Vehicle Simulation Model (VSM) in a short time. Typically, around 50,000 laps are simulated to explore all the options prior to a race weekend. In 2018 our AVL RACING VSM cloud solution simulated 25 m laps for just one customer. This is the equivalent of 55 years of simulation time on a single PC.

Using the SIMBOOK tool, race teams can visualize the results and determine the best setup for the next session. With their excellent data analysis and coaching skills, our experts help drivers transform Big Data into tangible results on track. And with the technical expertise and desire to win, our AVL RACING engineers can deliver success where it matters most – on the track.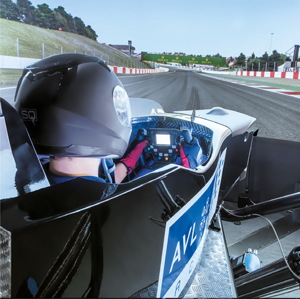 Our driving simulator is a dynamic tool that enables drivers to put their abilities to the test. It allows them to learn and practice their craft in a safe and controlled environment that is as realistic as it can be.

Supervised by our experts they can push their limits beyond what is possible on the track, without any risk to the vehicle, or themselves. Vehicle and track conditions are repeatable, which results in much more comparable and detailed data, in relation to track testing. This allows data-driven analysis and optimization of both car and driver.

Combining the Real and the Virtual

The simulator can even be connected to the racing car on an AVL RACING full vehicle testbed. This allows the driver in the simulator to drive the real car on the testbed. This type of testing is as close to real driving on the track as it gets and isn't offered in a comparable way by any other company. It facilitates the exploration of scenarios otherwise impossible to replicate in real life.

Six Degrees of Freedom (DOF)

Our immersive tool is built around a 6 DOF Motion Platform for ultimate realism. Modular design allows the use of custom cockpit and seat configurations to cover different race categories and specifications.

The vehicle model running on the simulator is our Vehicle Simulation Model (VSM). As an easy starting point we offer customers predefined baseline vehicle setups. This includes setups for numerous single-seater and GT race categories, enabling teams to optimize and test their vehicle before the first day of practice.

Key applications include driver training and evaluation, setup investigations and optimization for every track in premium motorsport. Energy strategy optimization with ECU in the loop can also be performed. Additional features include:
1.5g acceleration in every direction
180° screen with HD visualization
Real race car steering wheel
Hydraulic brake pedal, adjustable in position and strength
Driver-adjustable brake balance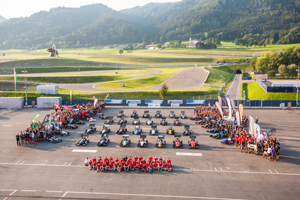 Formula Student (FS) is an international engineering competition, in which students from around the world design, build, test and race their own single-seat race cars. It challenges engineering students to show their skills in different static and dynamic disciplines. The contest includes events at exciting global locations, such as Formula SAE Michigan, FS Spain, FS East in Hungary, FS Germany, and FS Austria.

FS and AVL RACING – More Than a Decade of Collaboration

The contest has been continually growing since 1981, challenging young engineers to gain practical experience and build an international network. For more than ten years AVL RACING has partnered with Formula Student teams from around the world to assist them in their efforts, and we continue to do so.

Our involvement in the contest is multifaceted and dependent on the needs of the respective teams. The services we offer include software licenses and support for products such as AVL FIRE™, BOOST™, DRIVE™, VSM™ and EXCITE™. Additionally, testbed time, training sessions and feedback on their strategy, project plan and business presentations are also available as partnership components.

Represented by our global affiliates we also attend highlight events every year, offering a range of services. These include career and CV advice, special awards, challenges, training sessions, AVL RACING employees as judges, and in-depth information about work opportunities at AVL. Our support encourages talented young engineers to bring their new ideas to the world of motorsport, and in doing so we are planting the seeds for the future of motoring.

"The students participating in FS competition have a passion for cars and technology. They have to work in a team with clear milestones. This is an excellent starting point for us to identify the right people to recruit." Alberto Zumeta (Managing Director, AVL Iberica)

Everyone is a Winner

Student teams supported with resources from AVL RACING enjoy great success. TU Graz Racing, for example, is among the top five teams worldwide, and has been for a number of years. They were even leading the combustion world ranking list for several weeks. Furthermore, Joanneum Racing Graz achieved various victories like Formula Student East in Hungary and Formula Student Austria in Spielberg.

And it's not just the students who are winning. By supporting the next generation of motorsport engineers, we are motivating potential employees to think outside the box and manage challenges better than their competitors.

The future of the automotive industry is reliant on a continuous wave of engineering talents. Competitions like Formula Student ignite interest in automotive engineering and are vital for the future of both AVL RACING and the industry.

"As an ex-Formula Student member, I can say it was the best platform to develop my early career. The competition gave me the opportunity to develop myself by supporting the common team goals. Furthermore, the schedules are very tight, therefore the ability to adapt quickly is essential. It helps the student create the perfect mindset before joining a company like AVL." Josep Puig (Calibration Engineer, Transmission)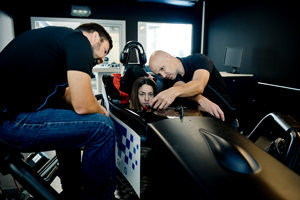 At AVL RACING our contribution to the world of motorsport also includes a partnership program with carefully selected, promising young driving talent. Since 2012 our ongoing AVL RACING Young Driver Program has supported the next generation of race drivers by giving them access to our F1-proven advanced driver simulator. Additionally, we provide access to software packages such as our Vehicle Simulation Model (VSM). This is backed-up with the expert knowledge of our experienced racing team.

To find out more information about the advanced driver simulator read the respective RACE subtopic.

​​​​​​​Talent Meets Technology

Simulator sessions enable drivers to train in all kinds of different race conditions, scenarios and set-ups in a realistic environment. In this safe space and under expert supervision, perfect braking points, track positions, driving techniques and extremes of maneuvering can be practiced and perfected. AVL RACING Driver Telemetry also monitors physiological factors associated with competition, such as increased heart rate, stress levels, breathing rhythm and sweat production.

The gathered data are then analyzed in detail to derive conclusions and achieve continuous performance improvements. This ensures that driver simulator experiences can be transformed into tangible learnings, which make the difference on race day. Success on track and satisfied racing teams are the best promotion for our AVL RACING Young Driver Program. Currently AVL RACING is supporting these up-and-coming drivers:

Young Driver Ambassador Profile: Ferdinand Habsburg

23-year-old Ferdinand was born in Austria and joined the Young Driver Program as its first member in 2015. After his DTM debut with R-Motorsport in 2019, driving an Aston Martin Vantage, Ferdinand joined the Audi Sport Team WRT in 2020 for his second DTM season, delivering strong performances throughout the year including a pole position and a podium. Since joining the AVL RACING Young Driver Program he has accumulated victories in several junior single seater categories, such as the Toyota Racing Series in New Zealand, the Euroformula Open and FIA F3.

Young Driver Profile: Lukas Dunner

The newest member of the AVL RACING Young Drivers Program is Austrian Lukas Dunner. At only 18 years of age, he has been racing single seaters for four years. After entering kart racing at 12 years old, he soon won the Rotax Max CEE series as well as other Rotax racing formats. When he graduated to formula cars, competing in the Spanish F4 Championship with MP Motorsport in 2017, he managed to score two podiums in his maiden season. In 2020 he has become a serial winner and title contender in the Euroformula Open for the Motopark led CryptoTower outfit and he also raced his rookie season in FIA Formula 3, supporting the Formula 1 racing circus.

Young Driver Profile: Marta García

As a 19 -year-old from Spain, Marta joined the program in 2019, after she had already raced several formats in karting and single-seater racing – where she competed against and beat accomplished racers like Marcus Armstrong, Richard Verschoor and Christian Lundgaard. Marta Garcia has won the famous FIA Karting Academy Trophy, the Tropheo della Industria and was 4th in the European Championships. She is now a driver in the new W Series championship, a women's racing league, where she managed to score a victory in only her fourth W Series race at the Norisring in Germany and finished P4 overall in the 2019 season.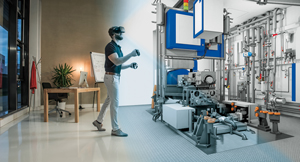 At AVL RACING we address the challenges facing motorsport teams from every angle. Exploring and developing Augmented (AR) and Virtual Reality (VR) tools that help racing teams gain the competitive edge is one of our challenges. Our latest tools are already being enjoyed by leading teams around the world.

​​​​​​​AVL RACING AR – The Real World, But Better

​​​​​​​A revolutionary Smart Helmet is one of our AVL RACING AR applications. Designed for use in training and during the race, it displays real-time data inside the visor, optimizing the relationship between driver and vehicle.

​​​​​​​Vehicle information such as speed, engine RPM, gears, and race data can be displayed in the driver's field of view. Additionally, performance improvements can be achieved by interpreting real-time information like track data, lap times, driving path, and braking points. The Smart Helmet will also feature a Virtual Driving Coach that is tailored to the driver in order to achieve optimum results.

​​​​​​​The system will alert the driver to flag scenarios, visualize alternative routes to avoid accidents and display the ideal track path. The system will employ the Holographic Waveguide principle of unidirectional light-waves – similar to a fiber optic cable – to guide a wave of light through a lens.

​​​​​​​AVL RACING VR – The Real World, Simulated

​​​​​​​At AVL RACING we always aim to stay one step ahead. This also applies to the way we present products, system solutions and complete tech centers already in the planning phase to our customers. Our wide array of VR applications also includes events, meetings and sales support to help partners visualize our services or create digital twins of products.

​​​​​​​VR technology is also integrated in our advanced F1-proven Driver-in-the-Loop simulator. This enables virtual race simulation in full motion, including hand tracking, which allows the driver to push cockpit buttons by using in-view avatar hands.
Contact us for further information.
Get in touch with your AVL RACING RACE expert.
Skill Team Leader RACING
Michael Peinsitt
Contact Us
Formula StudentGlobally about 50 partner Formula Student teams
AVL RACING Young Driver ProgramFerdinand Habsburg – our AVL RACING ambassador
AVL RACING Young Driver ProgramUse of our F1-proven advanced driver simulator
AVL RACING Young Driver ProgramMarta Garcia the AVL RACING W Series driver
Virtual and augmented reality for racing AR and VR technology applications for RACING projects
AVL Racing Driving SimulatorAccelerate driver skills with detailed vehicle & track simulation