{attributes={}, name=downloadList, data=, type=selection_break, options=[], optionsMap={}, mainTitle={attributes={language-id=en_US}, name=mainTitle, data=Discover more, type=text, options=[], optionsMap={}}, sectionList={attributes={}, name=sectionList, data=, type=selection_break, options=[], optionsMap={}, sectionIcon={attributes={language-id=en_US}, name=sectionIcon, data=newsletter, type=list, options=[], optionsMap={newsletter=Newsletter, download=Download, software=Software, white-paper=White Paper, webinar=Webinar}}, sectionName={attributes={language-id=en_US}, name=sectionName, data=Contact us, type=text, options=[], optionsMap={}}, downloadFiles={attributes={}, name=downloadFiles, data=, type=selection_break, options=[], optionsMap={}, LinkTitle={attributes={language-id=en_US}, name=LinkTitle, data=Get in touch with our experts, type=text, options=[], optionsMap={}}, CTALink={attributes={language-id=en_US}, name=CTALink, data=https://www.avl.com/registration-cta?articleId=26803364&groupId=10138, type=text, options=[], optionsMap={}}, DownloadFile={attributes={language-id=en_US}, name=DownloadFile, data=, type=document_library, options=[], optionsMap={}}}}}
false

Releases Notes 2020 R1
AVL Virtual Driveline Development - Transmission and E-Drive
At AVL we continually update and improve our products and services, in order to address the evolving needs of our customers and the changing automotive landscape. Right across our business we add new features and enhancements, and make improvements to existing products.

These improvements happen in all solution areas, including Transmission E-Drive. Here is a brief outline of some of the revisions that have been made in this latest release.

COMPOSE – E-Motor Tool

Release 2020 R1 features a new set of apps for the COMPOSE e-motor tool. These are:
Concept Designer, for the design of PMSM (permanent magnet synchronous machines) e-motors based on user requirements
Geometry Assistant, to prepare electromagnetic simulation models and to allow parameter variation
Model Assistant, to export the results of electromagnetic simulations to AVL EXCITE™ eAxle for NVH analysis of the e-motor, AVL FIRE™ M for 3D thermal analysis of the e-motor and AVL CRUISE™ M for system analysis

Figure 1. E-Motor Tool COMPOSE apps
CRUISE M – Automated Manual Transmission Control

A new component, AMT Control, has been introduced in CRUISE M. This enables the control gear changes in manual transmissions.
Figure 1.1.2 1 AMT Vehicle Configuration
CRUISE M – Physical PMSM Electric Machine Model

CRUISE M now features a new component to enable the modeling of the physically-based behavior of PMSMs. "Dynamic E-Machine" (EM) allows users to simulate PMSMs even with very few input data available from manufacturer sheets.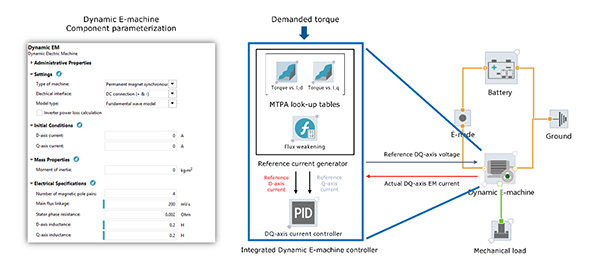 Figure 1.2.6 1 Dynamic EM features a Simple Parameterization and Integrated Controller
AVL EXCITE™ System Modal Analysis for Gearbox Applications – Beta Status Removed

In the previous version, the EXCITE System Modal Analysis was labelled as being in beta status. In this latest version this label has been removed, and improvements have been implemented for the following topics:
Linearization of joint stiffness matrices
Gear type joint connections between flexible and rigid bodies
Spline Gear Joint (SPGR)
Variation of eigenfrequency results over time and angle
---