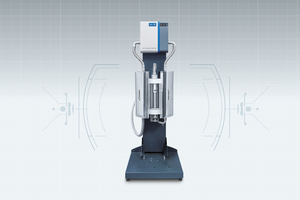 Master the leak
AVL BLOW BY METER™
Blow By Measurement System
The device measures the leak gas which occurs between the gaps from pistons, piston rings and valve guides. It is the high-end solution with a unique performance and can be used in a broad range of applications, from small single cylinder combustion engines to marine diesel aggregates.
---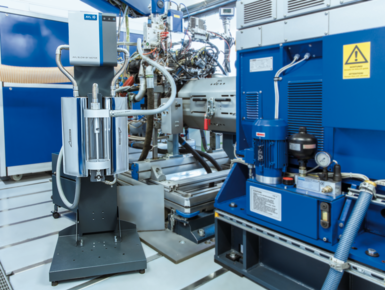 The Challenge
The complexity in engine testing is increasing consequently, by means of testbed equipment, interconnection with automation systems, data management and applications.
How to minimize errors which might influence test results?
What can be done to fully cover the amplitude of different testing applications?
Why are high-end interfaces required along with a minimum of instrumentation?
---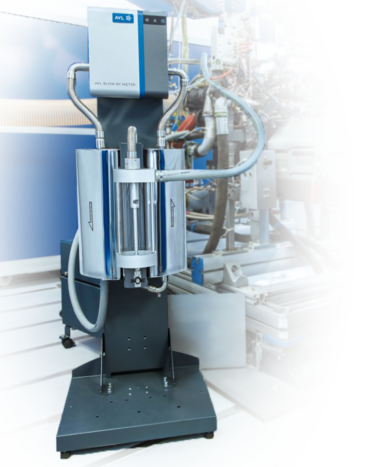 The AVL Solution
The BLOW BY METER™ is designed for the highest flexibility in operation, automation and service and offers:
The widest measurement range on the market for best fit into different engine applications
Quick and easy integration with proven and functional architecture.
Specifically designed orifice and damper guaranteeing excellent accuracy and reliability.
Proven and mature components ensuring a minimum of maintenance effort and reduced testbed downtime.
A user interface that is fully embedded into the PUMA automation system to ensure intuitive operation along with quick and easy parametrization.
---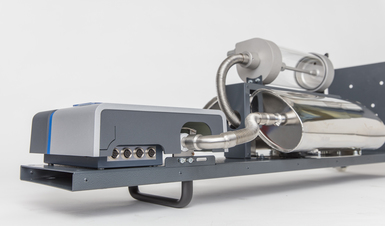 The Added Value
AVL, the blow by pioneer with decades of blow by measurement and application competence.
Up to 50% reduced set-up time
>90% higher accuracy due to specifically designed orifice and damper
Up to 85% time saving due to professional on-site calibration
Trusted technology based on > 8000 units sold and a market share above 70%
---
References
More than 8.000 units sold worldwide.
---
Details
TECHNICAL DATA
Type

AVL BLOW BY METER 442S

Measurement principle

Orifice Principle

Measurement range

0.2 … 2,400 l/min

Measurement
Uncertainty
Reproducibility

≤ 1.5 % FSO
≤ 1.0 % FSO (with fine linearization)
0.1% of reading

Interfaces

RS232

Analog out
(+/-10V; 0...20mA)

CAN Bus
Ethernet TCP/IP

Step response time

< 20 ms

Data Rate

Analogue out

CAN Bus

Ethernet

RS232

Up to 500 Hz

Up to 500 Hz

10 Hz

Industrial Standard

Voltage Supply
24 VDC

Power Consumption (max)

35W

Ambient Temperature
-25°C...55°C

Dimensions (W × H × D)

268 × 378 × 107.5 mm
*) With different sensors
---
Measuring Principle
DIFFERENTIAL PRESSURE
For the determination of blow-by flow the orifice measurement principle (differential pressure measurement procedure) is used. A neck (orifice) in the tube cross-section provokes a pressure drop that is measured by means of a differential pressure sensor. The shape of the orifice of the AVL Blow By Meter means that it, on the one hand, ensures the accuracy in both flow directions and, on the other, prevents condensation at the orifice that might modify the cross-section. The selected shape of the orifice allows for a broad dynamic range of 1:50.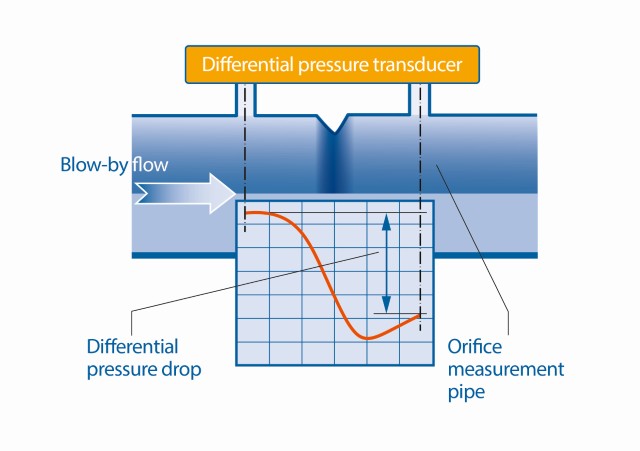 ---
Downloads
Downloads
| | |
| --- | --- |
| | 1.52 MB |