{attributes={}, name=downloadList, data=, type=selection_break, options=[], optionsMap={}, mainTitle={attributes={language-id=en_US}, name=mainTitle, data=Discover more, type=text, options=[], optionsMap={}}, sectionList={attributes={}, name=sectionList, data=, type=selection_break, options=[], optionsMap={}, sectionIcon={attributes={language-id=en_US}, name=sectionIcon, data=newsletter, type=list, options=[], optionsMap={newsletter=Newsletter, download=Download, software=Software, white-paper=White Paper, webinar=Webinar}}, sectionName={attributes={language-id=en_US}, name=sectionName, data=Contact us, type=text, options=[], optionsMap={}}, downloadFiles={attributes={}, name=downloadFiles, data=, type=selection_break, options=[], optionsMap={}, LinkTitle={attributes={language-id=en_US}, name=LinkTitle, data=Get in touch with our experts, type=text, options=[], optionsMap={}}, CTALink={attributes={language-id=en_US}, name=CTALink, data=https://www.avl.com/registration-cta?articleId=35199063&groupId=10138, type=text, options=[], optionsMap={}}, DownloadFile={attributes={language-id=en_US}, name=DownloadFile, data=, type=document_library, options=[], optionsMap={}}}}}
false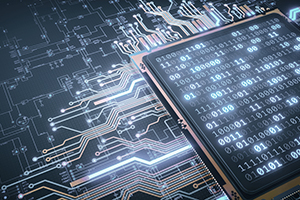 Driving efficiency
AVL Transmission and E-Drive Software and Controls
Optimized software solutions for electrified and conventional powertrain systems
As the powertrain evolves, both in conventional and electrified configurations, so too must its supporting systems. Modern transmission and e-drive units require innovative software and control solutions that guarantee excellent controllability and dynamic operation over a wider operation range and varied use cases. AVL's software functions, safety and controls solutions offer you the flexibility and reliability that you need.

A Modular Approach Tailored to You

Our modular transmission and e-drive software and controls solutions are flexible enough for all kinds of applications. It features a mature system architecture that we have created using our own agile development process, with an emphasis on model-based solutions.

Ideal for your series production applications, prototypes and demonstrator vehicles, it is highly efficient, highly optimized and extremely customizable. You can expand it to meet even the most demanding needs. With our global footprint and many decades of working in partnership with the automotive industry we have a strong understanding of your requirements and market demands. This is reflected in the way we have designed this software.

Whether you need high fidelity control algorithms for your electric motors, inverters or transmission systems, we can help you easily meet functional automotive requirements. These could include, for example, diagnostic capabilities, E/E architecture and self-adaptive functionalities. Fail-safe functions to ensure safety and reliability in case of component malfunction and self-protective derating functions are also supported. These ensure performance under a range of environmental conditions.

Robust Design, Multiple Applications

At AVL we can help you meet the functional requirements of your automotive applications without any problems, whether you need high-fidelity control algorithms for your electric motors, inverters or transmission systems.

We have designed our solutions for robustness, tested with model-in-the-loop (MiL), software-in-the-loop (SiL) and hardware-in-the-loop (HiL) methodologies and compliant to ISO 26262 standards. With flexibility built in they are ideal for any conventional or electrified powertrain and can be employed throughout development and into series production.
---