{attributes={}, name=downloadList, data=, type=selection_break, options=[], optionsMap={}, mainTitle={attributes={language-id=en_US}, name=mainTitle, data=Discover more, type=text, options=[], optionsMap={}}, sectionList={attributes={}, name=sectionList, data=, type=selection_break, options=[], optionsMap={}, sectionIcon={attributes={language-id=en_US}, name=sectionIcon, data=newsletter, type=list, options=[], optionsMap={newsletter=Newsletter, download=Download, software=Software, white-paper=White Paper, webinar=Webinar}}, sectionName={attributes={language-id=en_US}, name=sectionName, data=Contact us, type=text, options=[], optionsMap={}}, downloadFiles={attributes={}, name=downloadFiles, data=, type=selection_break, options=[], optionsMap={}, LinkTitle={attributes={language-id=en_US}, name=LinkTitle, data=Get in touch with our experts, type=text, options=[], optionsMap={}}, CTALink={attributes={language-id=en_US}, name=CTALink, data=https://www.avl.com/registration-cta?articleId=17731651&groupId=10138, type=text, options=[], optionsMap={}}, DownloadFile={attributes={language-id=en_US}, name=DownloadFile, data=, type=document_library, options=[], optionsMap={}}}}}
false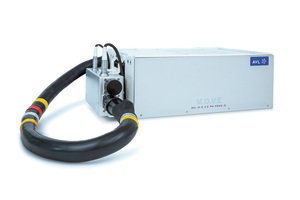 Your fast track to RDE success
AVL M.O.V.E PN PEMS iS
RDE compliant PEMS device for particle number measurement
Real Driving Emission (RDE) requirements are becoming increasingly stringent. This leads to greater complexity and increased test effort for powertrain and aftertreatment system development.

To cope with these new RDE challenges, a well-engineered, compact, light-weighted, modular and easy-to-install Portable Emissions Measurement System (PEMS) is needed. Furthermore, such equipment must function reliably and precisely, even under the harshest environmental conditions.

Advanced Diffusion Charger Sensor

The AVL M.O.V.E PN PEMS iS uses the Advanced Diffusion Charger technology which directly correlates to particle number concentration. It enables simplified device operation and ensures precise and reproducible testing with the following device key features:
Outstanding robustness against a range of movements and extended environmental conditions (-10 … +45 °C up to 3,000 m)
Highest long-term sensor stability based on a unique continuous zero-point monitoring
Advanced accuracy and highest repeatability ensured by a wide linear sensor measurement range and a low dilution rate
Optimized operating costs due to a low maintenance effort based on an "operating fluid-free" measurement principle

AVL M.O.V.E PN PEMS iS is fully compliant with the latest RDE requirements in respect of hardware, functionality, calibration and PN correlation. Rugged and reliable, it features an outstanding robustness against vibrations, shocks, tilting, vehicle acceleration and extending environmental conditions. This commitment to quality secures its place as a market leading PEMS solution

The New Standard for Onboard Measurement

As emission legislation continually evolves, vehicle development must keep pace. Tools such as AVL M.O.V.E PN PEMS iS underscore our commitment to ensuring our customers meet their obligations around the world.

Thanks to its extended sensor measurement range and low required dilution rate, it delivers the highest level of accuracy and repeatability. This level of precision aids compliance with the most demanding global legislation.
---
---