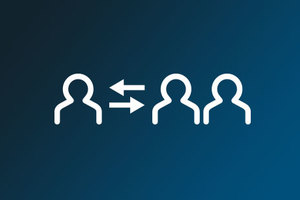 AVL Open Trainings & Seminars
AVL Open Training courses provide the perfect environment for fast and efficient learning. Participants from different customers are focusing on gaining knowledge on defined topics at fixed dates. Explore our Open Training Portfolio offerings listed in the tabs below and browse for detailed information in the AVL eShop™. If you do not have access to the AVL eShop™ Training Portfolio yet - please request access below. Register now and ramp-up your knowledge.
---
What is special about Open Trainings?

AVL generally offers "Dedicated Training Courses" for a designated customer with a maximum number of six participants. "Open Training Courses", on the other hand, are open to participants coming from various customers. By only paying per trainee instead of for a complete training class, companies can save on training costs if they only need to train between one and three employees on a topic.

Your Advantages
Easy Planning: The training dates and venues are fixed in advance
Flexibility: Participants can choose between several training dates for one topic
Cost saving: Customers only pay per trainee instead of for a complete training class
Our Open Trainings

We invite you to explore our Open Training offerings listed by product in the tabs below. A detailed description of the respective training content is available by clicking on the selected Open Training course.

Participants are enrolled on a first-come, first-serve basis. The total number of participants for a training ranges from a min. of 4 to max. 6 persons. We offer trainings both in English and German - check out the course details below and select the course that suits your needs best.

Do you have any further questions? Please contact us at skillscenter@avl.com - we are pleased to assist you!
AVL Puma™
Training: Operation & Basic Parameterization of PUMA Engine Testbed (English)
Date: March 30 – April 02, 2020
Location: AVL Skills Center Graz
Max. no of participants: 6
Link to AVL eShop™: https://shop.avl.com/product/?p=TTPUBL005E.01

Training: Development of Automatic Testruns in PUMA (English)
Date: April 06 – April 08, 2020
Location: AVL Skills Center Graz
Max. no of participants: 6
Link to AVL eShop™: https://shop.avl.com/product/?p=TTPUBL003E.01

Training: Development of VB Scripts in PUMA (English)
Date: June 23 – June 26, 2020
Location: AVL Skills Center Graz
Max. no of participants: 6
Link to AVL eShop™: https://shop.avl.com/product/?p=TTPUBL004E.01

Training: Operation & Basic Parameterization of PUMA Engine Testbed (English)
Date: July 14 – July 17, 2020
Location: AVL Skills Center Graz
Max. no of participants: 6
Link to AVL eShop™: https://shop.avl.com/product/?p=TTPUBL005E.02
---
Access & Support
I do not have access to AVL eShop™ - Training Portfolio yet:

Request Access

I already do have access rights to AVL eShop™ - Training Portfolio:

Go to AVL eShop

Users who had already an active eSpares 2x account, have automatically been activated.
To access AVL eShop, please proceed to My Cockpit on www.avl.com and log in using your email address and corresponding www.avl.com password (Single-Sign-On).
You can then easily access the web shop by clicking on the AVL eShop™ application icon in your customer cockpit.
If you have not logged in for more than 90 days or you do not have your access data anymore – please click here to request a new password.

We invite you to explore AVL eShop™ and hope you like what you see! If you need support in accessing the new shop please contact us at eShop@avl.com .

We also appreciate receiving your feedback via the contact functionality within the new AVL eShop™!
With best regards, your AVL eShop™ Team
---