{attributes={}, name=downloadList, data=, type=selection_break, options=[], optionsMap={}, mainTitle={attributes={language-id=en_US}, name=mainTitle, data=Discover more, type=text, options=[], optionsMap={}}, sectionList={attributes={}, name=sectionList, data=, type=selection_break, options=[], optionsMap={}, sectionIcon={attributes={language-id=en_US}, name=sectionIcon, data=newsletter, type=list, options=[], optionsMap={newsletter=Newsletter, download=Download, software=Software, white-paper=White Paper, webinar=Webinar}}, sectionName={attributes={language-id=en_US}, name=sectionName, data=Contact us, type=text, options=[], optionsMap={}}, downloadFiles={attributes={}, name=downloadFiles, data=, type=selection_break, options=[], optionsMap={}, LinkTitle={attributes={language-id=en_US}, name=LinkTitle, data=Get in touch with our experts, type=text, options=[], optionsMap={}}, CTALink={attributes={language-id=en_US}, name=CTALink, data=https://www.avl.com/registration-cta?articleId=26151666&groupId=10138, type=text, options=[], optionsMap={}}, DownloadFile={attributes={language-id=en_US}, name=DownloadFile, data=, type=document_library, options=[], optionsMap={}}}}}
false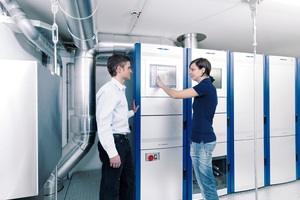 Start-Up and Operation Support
Getting You Off to a Quick Start to Tackle New Challenges
To help you or a new member of your team become familiar with your new AVL test system, we can provide support by technical engineers to show you how to get everything set up and running. This service will include problem solving and any other other questions that you might have.

This approach gets you up and running quickly, and will make your operators comfortable with the most important operational steps and test procedures.

Our engineers can also provide the following services:
User support for system operation
Test-run execution
Measurement device setup
Data evaluation and reporting support
System parameterization
Controller adjustment (speed, torque, supply systems)
Alignment of norm names, formulas, templates
Backup and archiving of data and results
Harmonization management of software version and interfaces
Software rollout, including defined procedures and responsibilities
Troubleshooting
The scope and cost of our support will be defined in advance, based on the types of systems and technology you operate and the experience of your staff. More in-depth training courses are also available for complete newcomers.

Speak to your local AVL Sales or Service representatives to find out more.
---