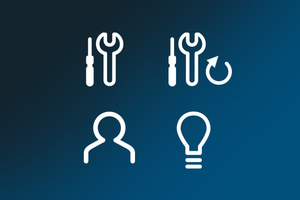 Services for everyday efficiency challenges.
AVL Service Modules
Fix. Maintain. Use. Optimize.
AVL Service Modules are structured according to customer use cases:
Fix. Maintain. Use. Optimize.
Everyday customer needs are addressed by reactive, preventive and proactive services.
---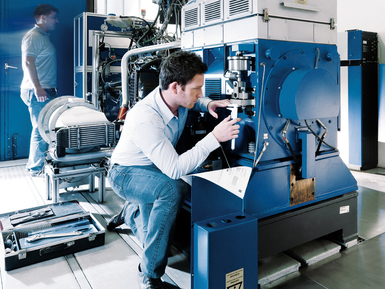 The Challenge
Fast assistance after a breakdown
Is there a hotline I can call or email?
Does AVL have global distributed spare part hubs?
Repair and calibration
Where is my next certified repair and calibration center?
Support and training
Can AVL provide support to get my team up and running?

Where is my next AVL training facility located?
Testbed Operations
Can AVL provide qualified testbed operation staff on a temporary and permanent basis?
---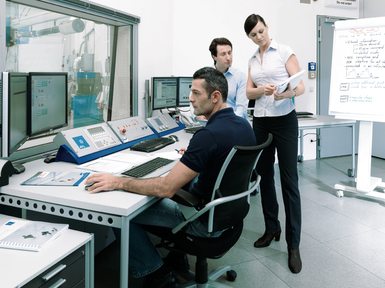 The AVL Solution
FIX: Hotlines provide telephone and email support, repair and rental services restore equipment to full functionality and parts management procures critical spares and maintenance parts.
MAINTAIN: Customer Services helps to reduce the risk of unexpected breakdowns with preventative maintenance. On-site and factory calibration services ensure that equipment is regularly calibrated.
USE: Experienced trainers provide training and start-up support on AVL test systems. AVL can also provide testbed operators embedded in the customers organization.
OPTIMIZE: Dedicated support to protect and optimize investments through software subscription and application support.
---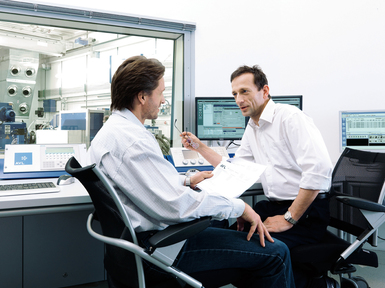 The Added Value
Easy to apply services for everyday efficiency gains
High level of standardization provides consistent services all around the globe
Proximity to the customers with over 700 service employees at 50 locations worldwide
---