{attributes={}, name=downloadList, data=, type=selection_break, options=[], optionsMap={}, mainTitle={attributes={language-id=en_US}, name=mainTitle, data=Discover more, type=text, options=[], optionsMap={}}, sectionList={attributes={}, name=sectionList, data=, type=selection_break, options=[], optionsMap={}, sectionIcon={attributes={language-id=en_US}, name=sectionIcon, data=newsletter, type=list, options=[], optionsMap={newsletter=Newsletter, download=Download, software=Software, white-paper=White Paper, webinar=Webinar}}, sectionName={attributes={language-id=en_US}, name=sectionName, data=Contact us, type=text, options=[], optionsMap={}}, downloadFiles={attributes={}, name=downloadFiles, data=, type=selection_break, options=[], optionsMap={}, LinkTitle={attributes={language-id=en_US}, name=LinkTitle, data=Get in touch with our experts, type=text, options=[], optionsMap={}}, CTALink={attributes={language-id=en_US}, name=CTALink, data=https://www.avl.com/registration-cta?articleId=20532699&groupId=10138, type=text, options=[], optionsMap={}}, DownloadFile={attributes={language-id=en_US}, name=DownloadFile, data=, type=document_library, options=[], optionsMap={}}}}}
false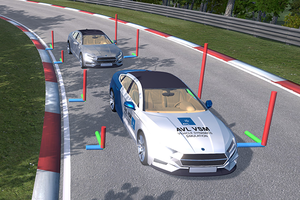 Blow away the competition
High Performance Vehicles and Lap Time
First-class driving performance
If your goal is to achieve the best lap time on the Nürburgring Nordschleife and deliver a first-class driving performance, then you're in the right hands. At AVL we can predict the lap time and performance of your vehicle at the earliest development stage. This allows you to select the technology and the size of the components you need in order to achieve your goal.

The Challenge for OEM's

Vehicle manufacturers aim for vehicles with strongly branded vehicle characteristics to ensure consistent driving pleasure with low CO2. An essential step in achieving this is having accurate and efficient vehicle simulation throughout all phases of the development process.
Ensuring Driving Pleasure and Performance

We help you deliver the performance you demand from your vehicle. Our aim is the same as yours – to ensure that you blow away your competition on race day.

Our confidence comes from years of experience, having many successful customer projects already under our belt. Combined with our cutting-edge technology, production and simulation tools, we can supply you with the winning solutions you need.
Your Benefits at a Glance
Predict performance and lap time early in the concept phase
Beat competitors in lap time and performance
Select technology to achieve performance targets
Develop OEM brand driving characteristics
Reduce prototype vehicles
Reduce cost-intensive real testing
---
---