AVL AST Tech Days around the Globe
May and June featured AVL AST Tech Days in China, USA and Brazil. More than 200 participants gathered to learn more about hottest simulation developments for turbocharging, transmission NVH, RDE and the newly introduced Model.CONNECT™.
---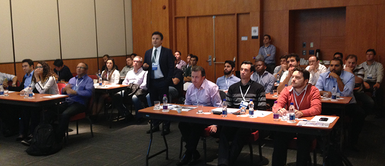 Tech Days Brazil
AST Brazil held its annual Tech Day on May 17 in São Paulo with around 90 participants, Besides the introduction of Model.CONNECT™, the presentations for RDE and Flex Fuel Combustion generated the biggest interest among the audience.
---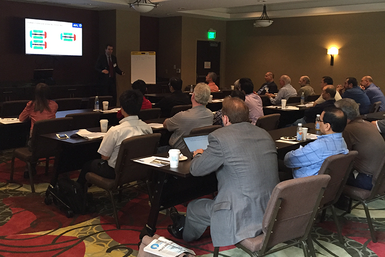 Tech Days USA
AST USA focused its Tech Days on the turbocharging capabilities of AVL Advanced Simulation Technologies, as 40 participants met in Plymouth, Michigan in June. After an overview of turbocharger technology and AVL Solutions, topics ranged from rotor dynamics with EHD bearings, to flow calculation with heat transfer to the structure, to matching the turbocharger with IC engines to achieve target performance.
---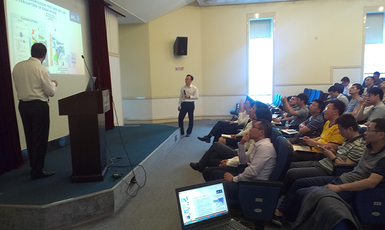 Tech Days China
Moving on to China, where 70 participants gathered in June on the campus of Tongji University to get the latest simulation updates on Transmission NVH and Efficiency. The attendees from 34 companies and universities, followed AVL's invitation to learn more about dynamics, acoustics and efficiency simulation of automotive transmissions and their interaction with engine and driveline. After a warm welcome by Shu Hong, Director of AST in China, AVL's experts took the stage to lead through a packed agenda which was kicked off with the question of: "How can simulation help to understand and improve transmission behavior?" and rounded up with various NVH analysis examples.
---