{name=downloadList, data=, type=selection_break, options=[], mainTitle={name=mainTitle, data=, type=text, options=[]}, sectionList={name=sectionList, data=, type=selection_break, options=[], sectionIcon={name=sectionIcon, data=download, type=list, options=[]}, sectionName={name=sectionName, data=, type=text, options=[]}, downloadFiles={name=downloadFiles, data=, type=selection_break, options=[], LinkTitle={name=LinkTitle, data=, type=text, options=[]}, CTALink={name=CTALink, data=, type=text, options=[]}, DownloadFile={name=DownloadFile, data=, type=document_library, options=[]}}}}
true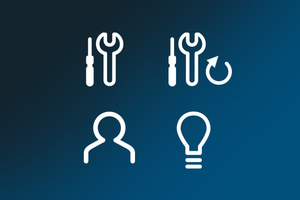 A Focus on Excellence
AVL Service Modules
The goal of our Customer Services is to focus on understanding your needs, processes and specific tasks. Our aim is to positively influence the whole AVL experience for you, at every point during the in-use phase.

Therefore, our Service Modules are structured according to customer use cases:
Fix. Maintain. Use. Optimize.

FIX
In addition to supporting you via email and our telephone hotlines, we also send out a team of experts as well as repair and rental services if any of the equipment should fail on site. Thanks to our parts management you can be sure to have critical spare and maintenance parts on hand when you need them.
Read more aboout AVL eShop™ - Spare Parts Portfolio

MAINTAIN
Our on-site and factory calibration services ensure that the equipment is regularly calibrated. We perform preventive maintenance to help reduce the risk of an unexpected breakdown.

USE
Our experienced professionals offer training and start-up support on AVL test systems. Additionally, we can provide testbed operators that work within your organization.
Find out more about our trainings

OPTIMIZE
Our dedicated team will protect and optimize your investments through software subscription and application support.

Your Benefits
Easy-to-apply services for everyday efficiency gains
High level of standardization provides consistent services all around the globe
Proximity to the customers with over 700 service employees at 50 locations worldwide
---
---