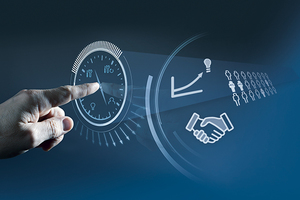 Reliable Service Partnerships.
AVL Service Solutions
Tailored service packages for long-term value
AVL Service Solutions are tailored service packages that comprise Hardware and Software Service Level Agreements (SLAs), Application Services and Integrated Resident Services.
---
The Challenge
Hardware &Software maintenance and upgrades
How does AVL provide support, maintenance and subscription for software?
Does AVL offer all-inclusive service contracts for hardware and software?
Application-specific support
Can AVL assign experts to work on-site with customer's personnel on specific issues (e.g. calibration of diesel, gasoline or hybrid engines, model-based post-processing,...)?
Outsourcing the operation of the entire test facility
Could AVL take over the complete maintenance, operation or even management of customer's test facilities?
---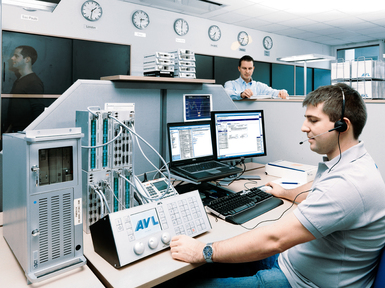 The AVL Solution
Our Service Solutions are comprehensive and tailored service packages which are developed for individual customer needs in their specific testing environments. They combine relevant service modules with additional skills, knowledge and methodologies. The aim is to improve the overall productivity of test fields beyond the optimization of individual systems.
The offered Service Solutions are:
AVL CARETM

APPLICATION SERVICES

INTEGRATED RESIDENT SERVICES
---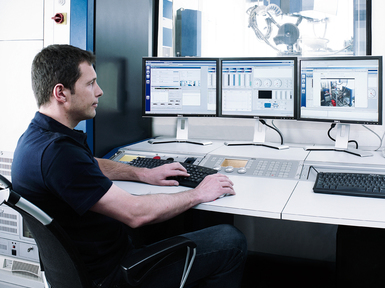 The Added Value
Tailored Service Solutions ensure:
Financial flexibility through shifting invests into operational budgets (CAPEX to OPEX)
Optimized inhouse structure through cooperation with outsourcing partner (customer can focus on core competence)
Predictability of costs (flat fee services)
Balancing of temporary skills or capacity gaps
Overall improvement of customers productivity, testing quality and utilization KPIs
---
AVL CARE™
The Service Solution AVL CARETM
The content and level of services in an AVL CARE™ agreement are defined according to specific customer objectives. The contract is tailored according to agreed targets and KPIs (e.g. technical availability, fixed annual service cost). The services are easily accessible and their performance is monitored by means of indicators. This makes planning easy and reduces costs.
AVL runs 4 CARElines around the globe for dedicated 24/7 premium support and manages services for more than 1,600 testbeds.
---
Application Services
AVL APPLICATION SERVICES
AVL can support the adoption of the latest methodologies and tools to fulfill current and future targets in calibration for powertrain and vehicle testing. Whether improvement of data quality, optimization of data collection rate, efficient use of methodologies or the overall maximization on system level, AVL Application Services can support customers target.
More than 100 application experts for engine, powertrain and vehicle testing help to reduce testing time by > 70%. A tailored service concept can boost utilization rates to > 80% and technical availability to > 97%.
Introduction to AVL Application Services
CASE STUDIES:

AVL CS Application Services Case Study 01:
AVL CS Application Services Case Study 02:
AVL CS Application Services Case Study 03:

AVL CS Application Services Case Study 04:
AVL CS Application Services Case Study 05:

AVL CS Application Services Case Study 06:

AVL CS Application Services Case Study 07:

AVL CS Application Services Case Study 08:
---
Integrated Resident Services
AVL INTEGRATED RESIDENT SERVICES
This service represents a long-term partnership model. Within resident services AVL can perform maintenance (preventive maintenance, planning and execution, facility maintenance), support (user support, product and newcomer training, application support) or test field operations (testbed operation, on-site spare part stock management, system/database administration).
More than 75 of our customers benefit worldwide from a permanent on-site AVL team at their test facilities. Maintenance, support and operation of more than 1,500 testbeds (customer and AVL internal) is carried out by AVL teams.
Introduction to AVL Integrated Resident Services
---