{attributes={}, name=downloadList, data=, type=selection_break, options=[], optionsMap={}, mainTitle={attributes={language-id=en_US}, name=mainTitle, data=Discover more, type=text, options=[], optionsMap={}}, sectionList={attributes={}, name=sectionList, data=, type=selection_break, options=[], optionsMap={}, sectionIcon={attributes={language-id=en_US}, name=sectionIcon, data=newsletter, type=list, options=[], optionsMap={newsletter=Newsletter, download=Download, software=Software, white-paper=White Paper, webinar=Webinar}}, sectionName={attributes={language-id=en_US}, name=sectionName, data=Contact us, type=text, options=[], optionsMap={}}, downloadFiles={attributes={}, name=downloadFiles, data=, type=selection_break, options=[], optionsMap={}, LinkTitle={attributes={language-id=en_US}, name=LinkTitle, data=Get in touch with our experts, type=text, options=[], optionsMap={}}, CTALink={attributes={language-id=en_US}, name=CTALink, data=https://www.avl.com/registration-cta?articleId=32429248&groupId=10138, type=text, options=[], optionsMap={}}, DownloadFile={attributes={language-id=en_US}, name=DownloadFile, data=, type=document_library, options=[], optionsMap={}}}}}
false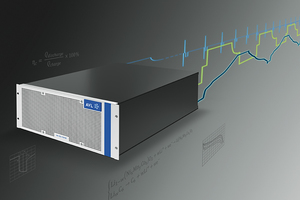 Join us in exploring new e-horizons
AVL Cell Tester™
Bi-directional multi-channel DC power supply to test and validate battery cells
The battery cell is the most important component in the electric powertrain, both in terms of cost and performance. To ensure affordable and durable battery packs for electric vehicles, it is vital for you to master the electrochemical processes occurring within the cell.

To achieve this goal, it is crucial for you to conduct reliable cell testing. This lets you properly characterize cells, but has challenges of its own. You need high performance testing equipment that provides accurate and repeatable test data. Large testing capabilities are required, which come with expensive operating costs. And finally, your test infrastructure must be flexible enough to adapt to new cell types, dimension or chemistries.

To help you realize your goals and tackle these challenges, we have created the AVL Cell Tester™.

Innovative and High Performance Battery Cell Testing

The AVL Cell Tester is a bi-directional, multi-channel DC power supply that tests, characterizes and validates battery cells. It achieves an output current that ranges from ±2 A to ± 1500 A thanks to its multiple variants and the parallelization of its channels.

Featuring high control and measurement accuracy and the smart utilization of multi-measurement ranges, it is highly precise with repeatable measurement capabilities. It also includes high-speed data acquisition and control, as well as super-fast current and voltage dynamics. These can be tailored to suit individual testbeds.
Flexibly Maximizing Return on Investment

With an ultra-small footprint, it is easy to accommodate our Cell Tester in your increasingly crowded lab. Its ultra-dense power and channel design allows maximum optimization of your testfield. Combined with its high regenerative efficiency, both internally between channels and externally between channels and the power grid, it guarantees your operating costs remain low.

We have designed the Cell Tester to be modular. This means you can adapt it to the specific needs of each of your testbeds, by combining different current outputs within the same unit.

Our turnkey battery cell test system also provides high voltage and high current accuracy , and the option to parallel multiple channels. Furthermore, different operation modes are available to best utilize the multi-measurement ranges of these channels.

When used in conjunction with our battery testing automation software AVL LYNX 2™, the system is also provided with a highly flexible and user-friendly interface. Through its optimized functionalities, this allows you to control a high number of channels and a large number of devices, all in real time.

We have already partnered with many well-known OEMs around the world to integrate our battery cell testing solution into their development architecture. Join them, and find out how you can optimize your battery cell, module and pack development processes.
---
---