{attributes={}, name=downloadList, data=, type=selection_break, options=[], optionsMap={}, mainTitle={attributes={language-id=en_US}, name=mainTitle, data=Discover more, type=text, options=[], optionsMap={}}, sectionList={attributes={}, name=sectionList, data=, type=selection_break, options=[], optionsMap={}, sectionIcon={attributes={language-id=en_US}, name=sectionIcon, data=newsletter, type=list, options=[], optionsMap={newsletter=Newsletter, download=Download, software=Software, white-paper=White Paper, webinar=Webinar}}, sectionName={attributes={language-id=en_US}, name=sectionName, data=Contact us, type=text, options=[], optionsMap={}}, downloadFiles={attributes={}, name=downloadFiles, data=, type=selection_break, options=[], optionsMap={}, LinkTitle={attributes={language-id=en_US}, name=LinkTitle, data=Get in touch with our experts, type=text, options=[], optionsMap={}}, CTALink={attributes={language-id=en_US}, name=CTALink, data=https://www.avl.com/registration-cta?articleId=17999736&groupId=10138, type=text, options=[], optionsMap={}}, DownloadFile={attributes={language-id=en_US}, name=DownloadFile, data=, type=document_library, options=[], optionsMap={}}}}}
false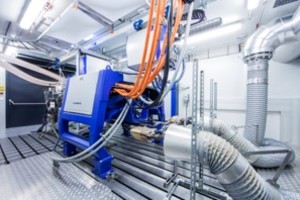 Modular design for future development tasks
AVL Engine TS™ Performance and Emission
Hybrid and IC-Engine Calibration for low pollutant emissions with minimum CO2 and maximum performance
Increasingly stringent global emissions legislation, including Corporate Average Fuel Economy targets, demand the most efficient powertrains. As an industry we must achieve fuel efficiency and low pollutant emissions while maintaining performance targets. And we must do this in a short development time in order to satisfy international market requirements.

To achieve the right balance of these factors, OEMs are combining the advantages of Internal Combustion (IC) Engines and e-motors in hybrid powertrains. This results in powertrains that achieve legislative compliance and customer satisfaction.

To support hybrid powertrain development, we have created the AVL Engine Test System™ (TS) for Performance and Emission. A collection of best-in-class measurement devices, it includes emission analysis and high-precision fuel consumption monitoring and conditioning systems.

Powerful, Flexible Testing Solution

Performance and Emission TS is a highly flexible development environment. It provides precise measurement systems with high reproducibility to test combustion engines and hybrid components. For hybrid engine development it uses battery emulators to act as electric power sources or sinks, ensuring highly realistic battery behavior emulation on the testbed.

The most precise measurement accuracy can only be achieved in test environment that is configured correctly for the needs and goals of the user. AVL Performance and Emission Test System is incredibly flexible, and can be adjusted in accordance with system performance levels and emission targets.
Modular Performance and Emission Testbed Environment

The test system and its adaptable design are configured according to your specific boundaries and requirements. This flexibility ensures a high degree of future proofing for upcoming developments in emission legislation and market demand. AVL Performance and Emission TS consists of these main subsystems:
AVL Automation, Control and Simulation
AVL Testbed Instrumentation including Load System and Media Conditioning
AVL Battery Emulation
AVL E-Power Measurement
AVL Emission Analyzer
Development Tasks

Our portfolio of performance and emissions testing tools can be used for a wide range of transient development tasks. These include:
Hardware verification
System integration of hybrid components
ECU / HCU master data set
Hybrid operating strategy implementation
Fuel consumption optimization
Electric charge determination
Steady state and dynamic duty tests
Engine response optimization
Exhaust emission development
Key Benefits:

AVL Engine TS Performance and Emission offers you a wide range of benefits, that help you tailor it to your specific needs. Examples include:
Find the optimum engine and hybrid operation strategy based on emission and fuel consumption targets in the shortest time
Frontload hybrid integration tests in earliest development phases, cut down development time and the number prototype vehicles required
Perform road maneuver tests with hybrid units on engine testbeds
---