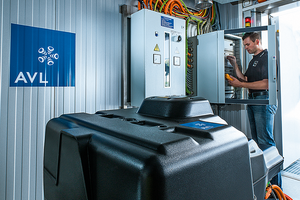 Batteries for Racing
The electrification of racing vehicles is required in many different racing series around the globe. Batteries that are lightweight, reliable and capable of high performance under extreme conditions are needed to satisfy the requirements. AVL can help integrate the knowledge of cell producers and automotive requirements of racing teams in design, simulation, build and validation of batteries for race cars.
---
AVL Approach
AVL develops and builds small series of high performance batteries for racing purposes. Both types of battery packs are available: high energy - for long distance EV racing - and high power - for the hybridization of ICE vehicles, battery packs.
Hybrid and full electric vehicles will require technically different battery pack solutions. AVL addresses the variety of required technical and performance solutions by a modular concept and a flexible development process of the battery pack. Since AVL is not a cell manufacturer we can select the most adequate cell technology (both cost and technology wise) for different applications. Our development process for high power and high-energy battery packs comprises:
Beyond providing batteries to our customers, we also support them on-site during vehicle integration as well as during race events. AVL has profound knowledge in reliability and robustness analysis and the testing of battery packs under racing conditions. Our packs can therefore be ordered as a validated sample series for further safety in racing operation.
---