{attributes={}, name=downloadList, data=, type=selection_break, options=[], optionsMap={}, mainTitle={attributes={language-id=en_US}, name=mainTitle, data=Discover more, type=text, options=[], optionsMap={}}, sectionList={attributes={}, name=sectionList, data=, type=selection_break, options=[], optionsMap={}, sectionIcon={attributes={language-id=en_US}, name=sectionIcon, data=newsletter, type=list, options=[], optionsMap={newsletter=Newsletter, download=Download, software=Software, white-paper=White Paper, webinar=Webinar}}, sectionName={attributes={language-id=en_US}, name=sectionName, data=Contact us, type=text, options=[], optionsMap={}}, downloadFiles={attributes={}, name=downloadFiles, data=, type=selection_break, options=[], optionsMap={}, LinkTitle={attributes={language-id=en_US}, name=LinkTitle, data=Get in touch with our experts, type=text, options=[], optionsMap={}}, CTALink={attributes={language-id=en_US}, name=CTALink, data=https://www.avl.com/registration-cta?articleId=17891446&groupId=10138, type=text, options=[], optionsMap={}}, DownloadFile={attributes={language-id=en_US}, name=DownloadFile, data=, type=document_library, options=[], optionsMap={}}}}}
false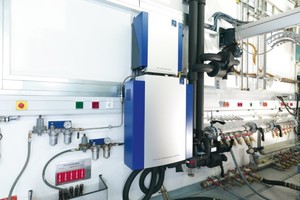 Precise and robust measurement systems
AVL Fuel Balance and Fuel Temperature Control
A powerful pair of tools to enhance the development workflow
When used in concert, AVL Fuel Balance and AVL Fuel Temperature Control become a highly precise fuel consumption measurement and conditioning system. Fast calibration, easy integration and long maintenance intervals are key features of a system that delivers quality results with minimum downtime.

High Standards, Multiple Benefits

The system is built to offer precise measurements on engine and chassis dyno testbeds. Calibration takes just a few minutes and is compliant to ISO9001 standards.

Ideal for applications where precise temperature stability and control are required, they use a universal measurement system for different injection systems and engine sizes. Highly reliable, these systems help to optimize testbed usage and return on investment. They support the development of highly efficient powertrains with reduced emissions.

Quick to set up and easy to integrate into your testbed architecture thanks to compatible interfaces, this system is designed with the user in mind. The result is a robust system that fits right into your existing development toolchain.
How Does it Work?

The AVL Fuel Balance system feeds fuel into the engine from a continuously weighed measurement vessel. The vessel is designed to mimic the properties of the fuel tank so that it doesn't interfere with accurate consumption measurement.

A highly sensitive capacitive displacement sensor, which is connected to the vessel by a beam, is calibrated with a special calibration weight. This process ensures accuracy to ISO9001 standard, and takes place automatically in just a few minutes.

Using automatic calibration in this way ensures that human calibration error is avoided, and that accuracy is maintained. Combined with the Fuel Temperature Control system, it can play a valuable role in calibration and optimization workflows.
Why Partner with AVL?

With seven decades of automotive development, testing and validation experience, at AVL our products have been proven with OEMs around the world. The AVL Fuel Balance and Fuel Temperature Control systems are no exception, and offer our customers a valuable addition to their testing and validation toolchain.
---