{attributes={}, name=downloadList, data=, type=selection_break, options=[], optionsMap={}, mainTitle={attributes={language-id=en_US}, name=mainTitle, data=Discover more, type=text, options=[], optionsMap={}}, sectionList={attributes={}, name=sectionList, data=, type=selection_break, options=[], optionsMap={}, sectionIcon={attributes={language-id=en_US}, name=sectionIcon, data=newsletter, type=list, options=[], optionsMap={newsletter=Newsletter, download=Download, software=Software, white-paper=White Paper, webinar=Webinar}}, sectionName={attributes={language-id=en_US}, name=sectionName, data=Contact us, type=text, options=[], optionsMap={}}, downloadFiles={attributes={}, name=downloadFiles, data=, type=selection_break, options=[], optionsMap={}, LinkTitle={attributes={language-id=en_US}, name=LinkTitle, data=Get in touch with our experts, type=text, options=[], optionsMap={}}, CTALink={attributes={language-id=en_US}, name=CTALink, data=https://www.avl.com/registration-cta?articleId=28560030&groupId=10138, type=text, options=[], optionsMap={}}, DownloadFile={attributes={language-id=en_US}, name=DownloadFile, data=, type=document_library, options=[], optionsMap={}}}}}
false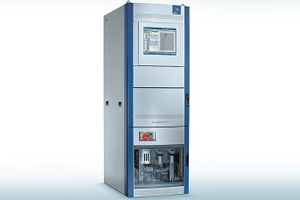 Future proof emission compliance
AVL SESAM i60 FT SII
A high-end multicomponent exhaust measurement system
In the ongoing quest for reduced-emission powertrains, exhaust gas aftertreatment systems are becoming increasingly complex. The introduction of dual stage SCR catalyst systems and the increased use of alternative fuels has heightened this complexity. In order to manage and reduce pollutants and emissions, a clear understanding of aftertreatment systems and the involved exhaust gas components is required. With the AVL SESAM i60 FT SII, we have created a tool that supports the user in gaining that knowledge.

Designed for continuous raw gas analysis, the system measures pre-calibrated, exhaust components in a dynamic time-synchronous way. It's a Fourier-Transform InfraRed (FTIR) exhaust gas measurement system that offers the highest measurement performance, thanks to long-term factory calibration and evaluation methods that are optimized for different fuels and applications.
Accurate, Robust Emission Testing
The individual and traceable factory calibration of the SESAM i60 FT SII provides the highest accuracy and transparency for compliance with the toughest international standards. The system measures more than 20 gas components simultaneously, including nitrous oxide for EPA CFR 1065/1066 and ammonia for Euro IV - VI. It can measure all exhaust gas components that are now being discussed as additional pollutants for future regulations, such as post Euro 6 / VI and even has the flexibility to update later required pollutants, e.g. for e-fuels and future applications.

With 35 % faster response times at lower sample flow rates and online real-time measurement for data plausibility, it is fast and accurate. Minimal mechanical moving parts guarantee the highest testbed uptime, and key components such as the laser and detector boast lifetimes in excess of four years. This reduces maintenance costs, and eliminates the need for regular calibration.
Easy to Use, Easy to Integrate
Thanks to the iGEM SESAM touchscreen control software, operation is easy and intuitive. Bench status, including all streams and analyzers can be viewed at a glance. Diagnostic functions can be performed automatically, which supports troubleshooting down to sensor and valve level.

SESAM i60 FT SII is incredibly flexible. This makes integration into your existing testbed automation system fast and painless, adding to the value of this dynamic, high-end measurement system.
---
---