{attributes={}, name=downloadList, data=, type=selection_break, options=[], optionsMap={}, mainTitle={attributes={language-id=en_US}, name=mainTitle, data=Discover more, type=text, options=[], optionsMap={}}, sectionList={attributes={}, name=sectionList, data=, type=selection_break, options=[], optionsMap={}, sectionIcon={attributes={language-id=en_US}, name=sectionIcon, data=newsletter, type=list, options=[], optionsMap={newsletter=Newsletter, download=Download, software=Software, white-paper=White Paper, webinar=Webinar}}, sectionName={attributes={language-id=en_US}, name=sectionName, data=Contact us, type=text, options=[], optionsMap={}}, downloadFiles={attributes={}, name=downloadFiles, data=, type=selection_break, options=[], optionsMap={}, LinkTitle={attributes={language-id=en_US}, name=LinkTitle, data=Get in touch with our experts, type=text, options=[], optionsMap={}}, CTALink={attributes={language-id=en_US}, name=CTALink, data=https://www.avl.com/web/guest/registration-cta?articleId=24440517&groupId=10138, type=text, options=[], optionsMap={}}, DownloadFile={attributes={language-id=en_US}, name=DownloadFile, data=, type=document_library, options=[], optionsMap={}}}}}
false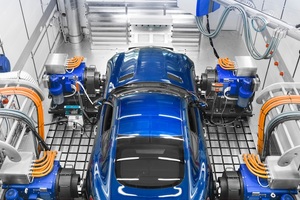 More efficient than road testing
AVL Vehicle Powertrain TS™
Developing and validating the ICE and electrified powertrains in an early development phase
The development of electrified powertrain systems, such as battery electric vehicles, hybrids and PHEVs, requires significant adaptation of the development process and environment. While these changes alone present OEMs with significant challenges, the additional complexity of electrified vehicles furthers adds to the development effort.

But where there are challenges, there are opportunities. At AVL we relish the chance to bringing seven decades of experience together to adapt the conventional testing approach and its environment to the needs of electrified powertrain development.

The Future of the Powertrain Testbed

Our latest offering, AVL Vehicle Powertrain TS, enables you to test the powertrain and all the relevant control units with dynamometers on each hub. It allows you to mount the complete vehicle, and to emulate realistic road driving conditions with high accuracy and reproducibility.

Direct torque measurement at the hub, combined with vehicle dynamics simulation enables you to conduct highly realistic testing activities. This offers huge benefits for RDE development, where real-world scenarios can be investigated exhaustively, around the clock.

From durability testing to performance development, transmission and on-board diagnostics, the dynamic applications of Vehicle Powertrain TS maximize return on investment. Exhaustive reproducibility ensures robust results, while a focus on safety thanks to unmanned operation, brings you confidence in use.

Furthermore, the use of proper cooling systems in combination with fully automated test runs reduced testing time and OBD calibration. Testing that would normally take 25 weeks can now be conducted in around seven.
Benefits at a Glance

AVL Vehicle Powertrain TS offers OEMs a wide range of features, depending on your development goals. This powerful, flexible vehicle testing solution supports:
Performance evaluation and vehicle benchmarking
RDE development and OBD calibration
Advanced calibration for driveability
Optimization of hybrid control strategies
Safety-critical test where unforeseen interactions result in undefined operating conditions
---