{attributes={}, name=downloadList, data=, type=selection_break, options=[], optionsMap={}, mainTitle={attributes={language-id=en_US}, name=mainTitle, data=Discover more, type=text, options=[], optionsMap={}}, sectionList={attributes={}, name=sectionList, data=, type=selection_break, options=[], optionsMap={}, sectionIcon={attributes={language-id=en_US}, name=sectionIcon, data=newsletter, type=list, options=[], optionsMap={newsletter=Newsletter, download=Download, software=Software, white-paper=White Paper, webinar=Webinar}}, sectionName={attributes={language-id=en_US}, name=sectionName, data=Contact us, type=text, options=[], optionsMap={}}, downloadFiles={attributes={}, name=downloadFiles, data=, type=selection_break, options=[], optionsMap={}, LinkTitle={attributes={language-id=en_US}, name=LinkTitle, data=Get in touch with our experts, type=text, options=[], optionsMap={}}, CTALink={attributes={language-id=en_US}, name=CTALink, data=https://www.avl.com/registration-cta?articleId=27840896&groupId=10138, type=text, options=[], optionsMap={}}, DownloadFile={attributes={language-id=en_US}, name=DownloadFile, data=, type=document_library, options=[], optionsMap={}}}}}
false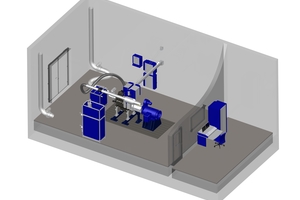 Focus on reliability in testing
AVL Engine TS™ Durability
Ensuring product quality with the smallest testing effort
As the powertrain becomes increasingly electrified, industry innovation to comply with global legislation and market demands is bringing new components and technologies into vehicle systems. Durability development and fatigue strength assurance is a vital task. It helps to ensure the lowest possible number of warranty claims and reduced lifecycle costs once the vehicle reaches market.

We have created AVL Engine TS™ Durability to support this key development step. This powerful addition to your toolchain helps you carry out these activities with the smallest possible testing effort.

Integrated Testing Approach

Engine TS Durability includes a range of devices and system modules that provide you with a cost-efficient proving ground. It is ideal for the evaluation of specified strain limits, determination of engine component lifetime and the evaluation of lifetime performance.

It is also a valuable tool for the evaluation and optimization of component dimensioning. With a safety concept and reliability proven across a large base of installations, this robust system comes with support from our local and global support teams.
A Flexible, Comprehensive Solution

The system's sensors and transmitters feature a fitting scope in order to conduct temperature and pressure measurements via AVL Font End Modules. Measuring devices for blow by and lambda are also included.

Exhaust back pressure adjustment can be carried out for defined flow conditions. Coolant and lube conditioning is also possible to keep these two factors within specific tolerances and facilitate repeatability. The system's suitably sized air spring base plate and engine mounting systems enable precise positioning and alignment with the dynamometer axle.

For further functionality, you can also choose optional exhaust emissions measurement, fuel consumption measurement and conditioning systems. All to ensure peace of mind when your system gets on to the market.
Key Benefits at a Glance
Cost efficient test environment
A reliable system, secured by the largest installed base
Fully automated, unmanned operation
---