{attributes={}, name=downloadList, data=, type=selection_break, options=[], optionsMap={}, mainTitle={attributes={language-id=en_US}, name=mainTitle, data=Discover more, type=text, options=[], optionsMap={}}, sectionList={attributes={}, name=sectionList, data=, type=selection_break, options=[], optionsMap={}, sectionIcon={attributes={language-id=en_US}, name=sectionIcon, data=newsletter, type=list, options=[], optionsMap={newsletter=Newsletter, download=Download, software=Software, white-paper=White Paper, webinar=Webinar}}, sectionName={attributes={language-id=en_US}, name=sectionName, data=Contact us, type=text, options=[], optionsMap={}}, downloadFiles={attributes={}, name=downloadFiles, data=, type=selection_break, options=[], optionsMap={}, LinkTitle={attributes={language-id=en_US}, name=LinkTitle, data=Get in touch with our experts, type=text, options=[], optionsMap={}}, CTALink={attributes={language-id=en_US}, name=CTALink, data=https://www.avl.com/registration-cta?articleId=28785675&groupId=10138, type=text, options=[], optionsMap={}}, DownloadFile={attributes={language-id=en_US}, name=DownloadFile, data=, type=document_library, options=[], optionsMap={}}}}}
false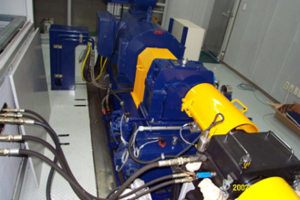 Testing at an integrated system level
AVL Powerpack TS™
A versatile tool for testing engine, transmission and electric powertrain components
As the automotive industry seeks to reduce emissions while meeting the performance and driveability expectations of global markets, modern powertrains are becoming more complex than ever. This complexity leads to increasing demands on instrumentation and test systems in the development toolchain.

In order to manage this complexity, and reduce both cost and time to market, it is important that your hybrid engine and transmission testing activities are conducted early in the development process. This requires test methods that support the testing of as many system functions as possible, without the need for proving ground tests.

Therefore, it is vital that you conduct the testing of available components and their interactions in the earliest development stage possible. This is in order to improve, functionality, performance and durability. To support this, we have created the AVL Powerpack TS™.

Integrated Testing Approach

Powerpack TS (Test System) is a flexible tool that supports the testing of internal combustion engines including and their designed transmission

This includes IC-engines with:
Manual transmissions (MT)
Automatic transmissions (AT)
CVT transmission
Automated manual transmissions (AMT)
Double clutch transmissions (DCT)
Transmission for hybrid electrical vehicles (HEV)
Successfully testing complex, modern powertrains with an increasing number of components requires flexibility, and this is what Powerpack TS delivers. It covers all the requirements you need for durability and performance testing in modern engines and transmissions without rear differential gearboxes. Powerpack TS also supports increased and enhanced rig testing, as a way to reduce vehicle development time.
Development and Testing Tasks

Powerpack TS is a highly flexible tool which supports your development processes in a range of applications. From the lifetime evaluation of specific gear teeth and strain limits of transmission cases and bearings, to driving performance and strategy, its uses are many. Lifetime determination of transmission clutch pack and brakes, evaluation and optimization of component dimensioning, and even upgrading to maneuver-based testing are all possible with Powerpack TS.
Key Benefits of Powerpack TS at a Glance

AVL Powerpack TS brings a wide range of possibilities, opportunities and benefits to your engine and transmission testing workflow. These include:

Dedicated load system for high torque and high-speed ranges
Improved control modes for transmission output drive
The possibility to upgrade to maneuver-based testing
---