{attributes={}, name=downloadList, data=, type=selection_break, options=[], optionsMap={}, mainTitle={attributes={language-id=en_US}, name=mainTitle, data=Discover more, type=text, options=[], optionsMap={}}, sectionList={attributes={}, name=sectionList, data=, type=selection_break, options=[], optionsMap={}, sectionIcon={attributes={language-id=en_US}, name=sectionIcon, data=newsletter, type=list, options=[], optionsMap={newsletter=Newsletter, download=Download, software=Software, white-paper=White Paper, webinar=Webinar}}, sectionName={attributes={language-id=en_US}, name=sectionName, data=Contact us, type=text, options=[], optionsMap={}}, downloadFiles={attributes={}, name=downloadFiles, data=, type=selection_break, options=[], optionsMap={}, LinkTitle={attributes={language-id=en_US}, name=LinkTitle, data=Get in touch with our experts, type=text, options=[], optionsMap={}}, CTALink={attributes={language-id=en_US}, name=CTALink, data=https://www.avl.com/registration-cta?articleId=17993531&groupId=10138, type=text, options=[], optionsMap={}}, DownloadFile={attributes={language-id=en_US}, name=DownloadFile, data=, type=document_library, options=[], optionsMap={}}}}}
false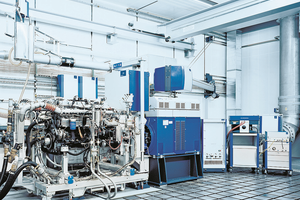 Assurance on exhaust emissions today and tomorrow
AVL Engine TS™ Emission Certification HD
A tailored engine test system for the validation of heavy-duty engine exhaust emission compliance
In the face of climate change, global legislation of vehicle pollutant and CO2 emissions is becoming increasingly stringent. This includes both heavy-duty on-road and off-road commercial vehicles, which must comply with emission certification in lab testing and real-world operation.

To meet these requirements, combustion engines are becoming more efficient and more complex. Hybridization and modern exhaust gas aftertreatment solutions are increasingly being adopted to reduce harmful engine emissions – and all of these systems require thorough, tailored testing solutions for development and certification.

AVL Engine TS™ Emission Certification HD is our tailored engine test system for the validation of heavy-duty off-road and on-road engines to support exhaust emission compliance.

Global Compliance for all Applications

With our global network of infrastructure and experts, we have a universal understanding of global emission trends. This enables us to cater to current requirements and also support you in preparing for future legislation.

We have designed Engine TS Emission Certification HD to support testing in accordance with European, American and Chinese legislation, and a wide range of localized variants. We are providing guidance to our customers all over the world to comply with challenging regulations. As well as the high number of systems installed at customer sites, we use it daily throughout our global network of Technical Centers.

Such is the proven quality of our system and the results it delivers, it is also used by all important certification authorities globally.
A Comprehensive, Holistic Toolchain
​​​​​​​
Our Engine TS Emission Certification HD system is a selection of tools and methods that deliver comprehensive, accurate, user-friendly testing for heavy-duty emission measurement. We have included the full range of relevant engine media conditioning systems, and instrumentation for fuel consumption measurement. Measuring devices for both gaseous and particulate emissions are also included, ensuring that you have everything you need to meet your goals.

Featuring an industry-standard test automation system and test application software, our system ensures compliance with regulatory testing, post-processing and reporting requirements.

Support of our professional project services is guaranteed from the very start of the project through to handover and system usage. With our full range of customer service, training, start-up and application support we can help you achieve the maximum value and return on investment.
---
---