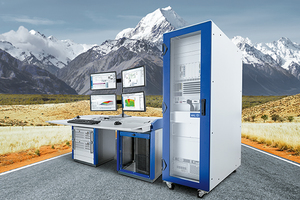 Calibrate beyond the limits
AVL Virtual Testbed™
Model based development easy accessible
The AVL Virtual Testbed™ provides a turnkey solution for virtual calibration with a consistent user experience. It makes model based development and calibration easy to access and implement into the development process for the calibration engineer.
---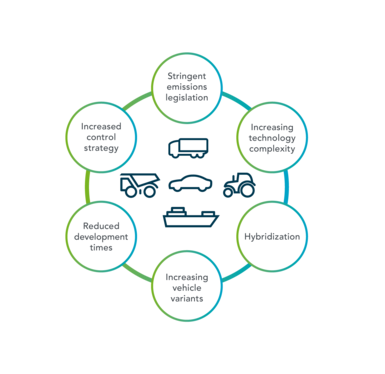 The Challenge
Increasing vehicle diversity combined with a multitude of worldwide emissions regulations, the future introduction of RDE (Real Driving Emissions) and the hybridization of vehicles all lead to significantly increased development requirements and efforts.
Several questions arise:
Is it possible to fulfill calibration tasks under extreme environmental conditions, such as high altitude and extreme environmental temperatures (-30 to +40 degrees)?
Is it possible to ensure efficient, reliable and flexible work procedures?
Can costs and time be reduced by moving from the road to the virtual environment?
---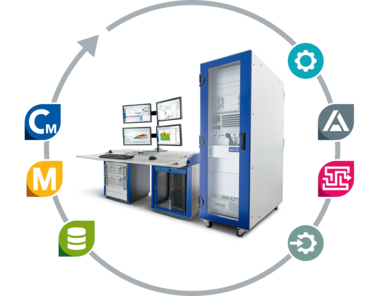 The AVL Solution
AVL has developed a virtual calibration solution as an efficient way of responding to these challenges. This approach enables calibration development that is traditionally conducted in the real test environment to be transferred to its digital twin – the AVL Virtual Testbed™. A virtual powertrain with real xCU is running on a virtual test environment.
Furthermore, the AVL Virtual Testbed™ integrates into existing data structures and measurement results are transferred to the server system just as for any other testbed.
---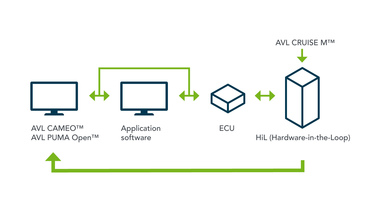 The Added Value
Significant cost and time savings throughout the development process

100% reproducibility of testing conditions

Early issue detection

Common platform: Same user experience from road to virtual environment
---
Downloads
Downloads
| | |
| --- | --- |
| | 0.35 MB |
| | |
| --- | --- |
| | 0.73 MB |