---
---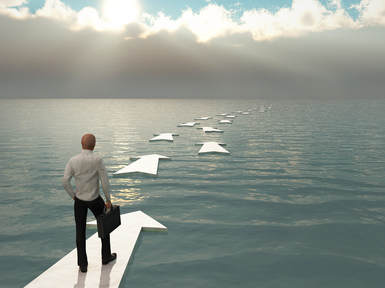 The Challenge
Competitive engine operation requires smart solutions for your challenging contradictions of costs, availability and performance.
How can you meet the current and future challenges considering
a harsh economic environment,
upcoming emission legislations demanding for increasingly complex engine technology,
limited availability of highly educated personnel for operation and maintenance of your engines?
---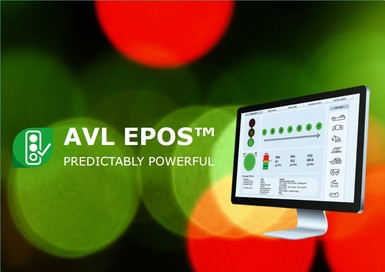 The AVL Solution
Effectively manage increasing complexity and gain confidence in making right decisions
Unique combination of engine know-how and highest measurement accuracy for effective engine operation
Outstanding expert engine diagnosis with root cause analysis for target oriented engine optimization and avoidance of severe engine failures
Continuous high engine performance through predictive condition monitoring
Master upcoming emission regulations at minimum costs via AVL's unique certified on-board NOx-verification-system.
---
The Added Value
Avoid costly engine damages and standstills
Save up to 4% fuel consumption by assisted engine tuning
Save up to 2% fuel consumption by utilizing emission allowances
Easily achieve your return on investment by improving your maintenance strategy
Expert consulting based on AVL's holistic engine know-how
---
References
The first installations of AVL EPOS™ were commissioned in 2008. Since then, two new software generations have been developed and numerous installations have been conducted - including power plants, locomotives and numerous vessel types (e.g. car carrier, container vessel, VLCC, ferry).
Installed base:
More than 100 vessels of different types
More than 25 engines in power stations
Systems with AVL EPOS™ have been installed all over the world – providing plenty of "stories" on diagnosed engine malfunctions (of which some otherwise most likely never were detected):
Leaking injection pumps
Burned piston crowns
Frozen VITs
Damaged fuel injectors
Leaking exhaust valves
Unbalanced engine tuning
AVL EPOS™ helps to optimize the engine operation by immediate recognition of engine malfunctions and unequal operation of single cylinders. Based on the experiences of existing AVL EPOS™ installations the optimization of the engine operation provides a significant fuel saving potential (confirmed by MAN Diesel CIMAC publication):
Usual maintained engine 2-3 % efficiency
Poor maintained engines > 3% efficiency
Exemplary ROI calculation for 2 reference installations based on reported efficiency increase:
Application 1 –
Marine Main Engine

Application 2 –
Power Generation

Engine Power [MW]

45 (HFO)

8 (Gas)

Yearly operating hours [h]

4.200

5.000

Fuel Consumption [t/year]

33.450

6.160

Potential Savings [$/year]

160.000

58.000
The fuel savings are a result of continuous cylinder balancing (operating all stations at ideal settings) and of early failures recognitions. The illustration below exemplarily shows an engine with optimization potential for cylinder 5.
This not only applies if the engine is operated at high load levels, but is even more significant at "unusual" engine operation conditions such as slow steaming, which is nowadays widely used in marine industry. At these conditions special attention has to be paid to the "health-monitoring" of the system and the relative fuel saving potential even increases.
---
Details
AVL EPOS™ in a nutshell
AVL EPOS™ provides condition monitoring and also automatic diagnosis using expert algorithms for large-bore combustion engines and their auxiliaries. It is acting as a purely observing system for decision support of users and e.g. ship management. There are no influences to the engine control. AVL EPOS™ can act online on-board e.g. on a vessel or at a power plant as well as offline in the (fleet) management's office.
Dedicated to large-bore engines of all types (2 and 4 stroke – Diesel, HFO, gas and dual-fuel)
Central source of information of the system is the cylinder pressure measurement
Open diagnosis platform for combustion engines and their auxiliaries, integration of

third party sensors or systems is possible
AVL EPOS™ can be used in conjunction with AVL measurement equipment (data acquisition e.g. AVL SIU, and pressure sensors e.g. GO41DA), but also with any other hardware providing cylinder pressure and crank angle data of a certain quality.
Benefits at a Glance
Prevent engine damages and standstills
AVL EPOS™ continuously monitors the engine and warns of imminent damages.
Reduce maintenance and service costs
AVL EPOS™ indicates wear of engine components (like injectors, piston crown, piston rings etc.) and thus allows to change from preventive maintenance to demand based maintenance.
Increase efficiency and reduce consumption
AVL EPOS™ monitors the combustion in all cylinders of the engine, allowing to balance and optimize the individual cylinders for maximum efficiency and minimal consumption.
Key Features of AVL EPOS™
AVL EPOS™ displays the engine status via a simple traffic light style indicator.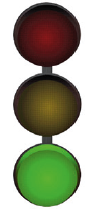 Further screens show measurement data and diagnosis in different detail and depth. In case that one of the predefined fault patterns is identified, the system provides an according output.
All measurement results as well as the diagnosis are stored into an internal database. So it is possible to recall any data later to perform comparison or trend analysis. The extent and depth of diagnosis is under continuous development.
Key condition index (KCI) – for tracking the engine condition via a single parameter – how "healthy" is the engine?
Key performance index (KPI) – for tracking the engine performance via a single parameter – how "efficient" is the engine?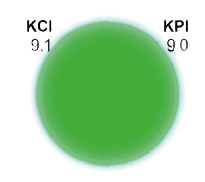 Failure matrix – The implementation of expert algorithms provide the evaluation of the measurement data regarding predefined engine failures illustrated via the failure matrix. The matrix covers failures related to fuel injection system, combustion process, liner/piston behavior, valves, cylinder balancing but also related to the sensor itself.
Data analysis
In addition to the unique diagnosis functionality AVL EPOS™ provides state of the art combustion analysis functionality. Illustrations of cylinder pressure curves, combustion data including all relevant combustion parameters (e.g. pmax , αPmax , MIP) and statistical values are available.
Tuning recommendations are given by cylinder balancing diagrams for optimum engine operation.
Further, diagrams for the investigation of history and trend data are available.
Background on how AVL EPOS™ works
The graphic below shows the work flow of AVL EPOS™ (illustrated for a monitoring setup based on cylinder pressure measurement).
DATA ACQUISITION
The software is fed with input data – mainly cylinder pressure data in conjunction with crank angle signal. Basically, any other measurement data can be used as source of information to improve e.g. the quality of the diagnosis but also to extend the functionality of the software.
DATA PROCESSING
The measurement data is processed within the software –including plausibility check of input signals, filtering, etc.
DATA ANALYZES
The data is analyzed and combustion characteristics etc. are computed. Key parameters and characteristics are derived from the basic information.
DIAGNOSES
Expert diagnosis algorithms based on upstream data analysis, fuzzy logic and different physical model are used to interpret the analyzed data - providing a final status classification of engine, cylinders and subsystems.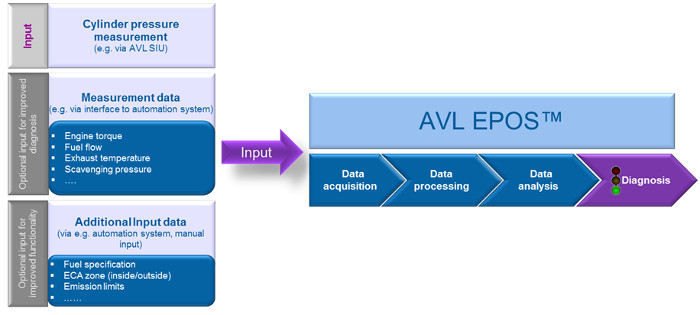 ---
Related Areas
AVL aims to be the industry's preferred partner throughout the entire life cycle of large engine products – from strategy all the way through to production and field operation.

Sensors
The

GO31DA-C

is a durable M10 cylinder pressure sensor with integrated charge amplifier for monitoring applications. It is equipped with a central preload element and Double-Shell™ design and an amplifier that delivers a voltage output signal.

The GO41DA-C is a durable M14 cylinder pressure sensor with integrated charge amplifier for monitoring applications. It is equipped with a central preload element and Double-Shell™ design and an amplifier that delivers a current output signal.
---
System Components
AVL EPOS™ - THE PLATFORM
AVL EPOS™ provides condition monitoring based on automated engine diagnosis – for monitoring of large combustion engines and their auxiliaries. UNIQUE - by using expert algorithms AVL EPOS™ provides valuable information regarding probable malfunctions or upcoming failures of the engine at a glance.
In comparison to all other engine condition monitoring systems on the market, AVL EPOS™ does not leave the evaluation and analysis of data solely to the engine operator.
SOFTWARE SOLUTIONS
AVL EPOS™ NOx Module: This is the world's first model based expert system for emission monitoring. On the main emission monitor online values for NOx, SOx and CO2 emissions are displayed. In addition, the engine emissions can be evaluated according to the relevant maritime emission test cycle (e.g. E3). The system is intended to comply with IMO regulations for the on-board NOx verification procedure.
AVL EPOS™ TC Module: The turbocharger module provides information on the thermodynamical behavior of the turbochargers – to assess the "health" status (e.g. fouling) and the efficiency of turbocharger operation.
AVL EPOS™ Fleet: For operators with more than one installation, AVL EPOS™ FLEET provides an overview on multiple installations at a glance.
AVL EPOS™ MIP: AVL EPOS™ MIP is the entry to condition monitoring. Without expert diagnosis algorithms and failure indication all basic data analysis functionality is available. The software can be easily upgraded to the comprehensive functionality of AVL EPOS™.
Customized solutions: Depending on your demands, AVL is able to offer tailor-made functionalities. The implementation of customized functions or reporting formats can further extend the scope of AVL EPOS™.
AVL MEASUREMENT HARDWARE – THE BACKBONE
Central source of information of the system is the cylinder pressure measurement. However, any other source of information can be used and integrated into the system. AVL provides cylinder pressure sensors for continuous monitoring (GO series) connected to a smart indicating unit (SIU) for efficient data acquisition. Sensor lifetimes of more than 40,000 h for HFO and 25,000 h for gas operation have been achieved until now. AVL EPOS™ is designed as an open diagnosis platform – also accepting the systematic integration of third party sensors, systems, or information.
AVL SERVICES – YOUR ADDITIONAL BENEFIT
In addition to soft- and hardware, AVL also offers extended engineering and consultancy services on a regular basis for continuous system optimization and for trouble shooting in addition. The following services are available:
Tuning recommendations based on detailed analysis of engine measurement data from field operation
Training on AVL EPOS™ - how to get the maximum benefit out of the system
On-site engine inspection (e.g. analysis of engine damages)
Advanced engine analysis including simulation investigations (CFD, gas exchange, FE analysis etc.)
---
Downloads
Downloads
| | |
| --- | --- |
| | 0.90 MB |
| | |
| --- | --- |
| | 2.45 MB |
| | |
| --- | --- |
| | 0.74 MB |
| | |
| --- | --- |
| | 0.88 MB |