{attributes={}, name=downloadList, data=, type=selection_break, options=[], optionsMap={}, mainTitle={attributes={language-id=en_US}, name=mainTitle, data=Discover more, type=text, options=[], optionsMap={}}, sectionList={attributes={}, name=sectionList, data=, type=selection_break, options=[], optionsMap={}, sectionIcon={attributes={language-id=en_US}, name=sectionIcon, data=newsletter, type=list, options=[], optionsMap={newsletter=Newsletter, download=Download, software=Software, white-paper=White Paper, webinar=Webinar}}, sectionName={attributes={language-id=en_US}, name=sectionName, data=Contact us, type=text, options=[], optionsMap={}}, downloadFiles={attributes={}, name=downloadFiles, data=, type=selection_break, options=[], optionsMap={}, LinkTitle={attributes={language-id=en_US}, name=LinkTitle, data=Get in touch with our experts, type=text, options=[], optionsMap={}}, CTALink={attributes={language-id=en_US}, name=CTALink, data=https://www.avl.com/registration-cta?articleId=17993531&groupId=10138, type=text, options=[], optionsMap={}}, DownloadFile={attributes={language-id=en_US}, name=DownloadFile, data=, type=document_library, options=[], optionsMap={}}}}}
false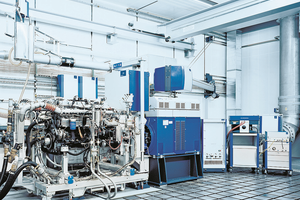 Emissions confidence today and tomorrow
AVL Engine TS™ Emission Certification HD
The complete solution for the verification of on and off-road heavy-duty engines
As global emissions legislation becomes more stringent, every industry sector must ensure compliance with both current and future legal requirements. Heavy duty engines are no exception, and OEMs must guarantee their powertrains are conform with regulations in all the markets they serve.

Globally Compliant Heavy-Duty Emission Testing

We have developed the AVL Heavy-Duty Emission Certification Test System to meet the toughest global regulations, such as those across Europe, America, Japan, India and China. The system comprises a range of exhaust measuring devices, engine testbed modules and specially designed automation functions.

With a common, intuitive GUI and emission test automation credentials proven in a large number of installations, it is fast becoming the industry standard. Installed on-site at OEM facilities, in our worldwide locations and at certification authority sites, it is a globally accepted system.
A Comprehensive, Holistic Toolchain

We have designed the Heavy-Duty Emission Certification Test System to cover all aspects relating to emission reduction. From automation and control to system integration and start up, it is a holistic approach to compliance.
System Integration and Start-Up Service

The user is at the heart of everything we do. As well as provided technical tools and products, we can also offer our professional project services at all stages of development and testing. From project kick-off to final acceptance, we can provide comprehensive start-up support.

Key Benefits
Compliance to challenging emission regulations like Euro 6d Temp
High number of proven emission test automation installed globally
Installations at all important certification authorities
---