{attributes={}, name=downloadList, data=, type=selection_break, options=[], optionsMap={}, mainTitle={attributes={language-id=en_US}, name=mainTitle, data=Discover more, type=text, options=[], optionsMap={}}, sectionList={attributes={}, name=sectionList, data=, type=selection_break, options=[], optionsMap={}, sectionIcon={attributes={language-id=en_US}, name=sectionIcon, data=newsletter, type=list, options=[], optionsMap={newsletter=Newsletter, download=Download, software=Software, white-paper=White Paper, webinar=Webinar}}, sectionName={attributes={language-id=en_US}, name=sectionName, data=Contact us, type=text, options=[], optionsMap={}}, downloadFiles={attributes={}, name=downloadFiles, data=, type=selection_break, options=[], optionsMap={}, LinkTitle={attributes={language-id=en_US}, name=LinkTitle, data=Get in touch with our experts, type=text, options=[], optionsMap={}}, CTALink={attributes={language-id=en_US}, name=CTALink, data=https://www.avl.com/registration-cta?articleId=26151565&groupId=10138, type=text, options=[], optionsMap={}}, DownloadFile={attributes={language-id=en_US}, name=DownloadFile, data=, type=document_library, options=[], optionsMap={}}}}}
false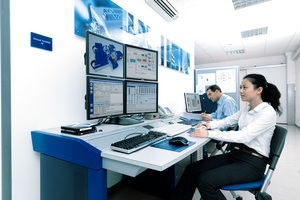 Software Maintenance
Keeping AVL Software Running
Provided in combination with the AVL CAREline Support Service – and only available as part of the AVL CARE™ contract – AVL Software Maintenance delivers fast software solutions that keep your software running with low downtime.

It includes regular corrective solutions such as service packs, hotfixes and patches for the software defined in your contract or maintenance calendar. Software can either be downloaded or provided and installed by an AVL engineer within the scope of a project.

This continuous service ensures that developments in functionality, quality and integration are managed in an uncomplicated manner with a straightforward costing. A Software Maintenance contract is particularly useful if you have a large number of software licenses and products from AVL.

Drawn up individually, each AVL Software Maintenance agreement is tailored to your own systems and requirements, and the duration that you would wish it to run.

In the AVL CARE™ contract, we define the services in detail, the duration of the agreement, as well as KPIs that measure how well the software is performing and any improvements that are needed.





Speak to your local AVL Sales or Service representative to find out more.
---