{attributes={}, name=downloadList, data=, type=selection_break, options=[], optionsMap={}, mainTitle={attributes={language-id=en_US}, name=mainTitle, data=Discover more, type=text, options=[], optionsMap={}}, sectionList={attributes={}, name=sectionList, data=, type=selection_break, options=[], optionsMap={}, sectionIcon={attributes={language-id=en_US}, name=sectionIcon, data=newsletter, type=list, options=[], optionsMap={newsletter=Newsletter, download=Download, software=Software, white-paper=White Paper, webinar=Webinar}}, sectionName={attributes={language-id=en_US}, name=sectionName, data=Contact us, type=text, options=[], optionsMap={}}, downloadFiles={attributes={}, name=downloadFiles, data=, type=selection_break, options=[], optionsMap={}, LinkTitle={attributes={language-id=en_US}, name=LinkTitle, data=Get in touch with our experts, type=text, options=[], optionsMap={}}, CTALink={attributes={language-id=en_US}, name=CTALink, data=https://www.avl.com/registration-cta?articleId=35987152&groupId=10138, type=text, options=[], optionsMap={}}, DownloadFile={attributes={language-id=en_US}, name=DownloadFile, data=, type=document_library, options=[], optionsMap={}}}}}
false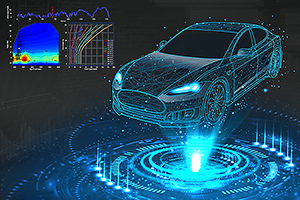 Shiftline and Pedal Map Evaluation
News from AVL Virtual Function Development - Controls and ADAS
Due to the ever-growing number of vehicle variants in combination with the high cost and time to market, there is pressure on calibration methods to reduce the number of physical prototypes. However, the calibration of driving and shift strategies in modern hybrid vehicles and conventional powertrains is characterized by conflicting requirements. Especially the ones concerning driveability typically employ subjective evaluation methods. Therefore, the calibration of driving strategies in a virtual environment is the basis for an objective evaluation.

Until recently engineers had no off-the-shelf tool at their disposal which supported them in evaluating driving or shift strategies in terms of drivability, focusing on the correct gear and condition of the powertrain. When it comes to driving quality, AVL SPA™ now enables an easy and fast offline evaluation of shift lines and pedal map without the need for a prototype vehicle. Shiftline and pedal map calibration can now be frontloaded to an early vehicle development stage.

The latest version of AVL SPA features a tool which enables an easy and automatic creation of shift lines with experience-based rules and tunable parameters, as well as an automatic pedal map generator for different vehicle types and driving modes.
---