{attributes={}, name=downloadList, data=, type=selection_break, options=[], optionsMap={}, mainTitle={attributes={language-id=en_US}, name=mainTitle, data=Discover more, type=text, options=[], optionsMap={}}, sectionList={attributes={}, name=sectionList, data=, type=selection_break, options=[], optionsMap={}, sectionIcon={attributes={language-id=en_US}, name=sectionIcon, data=newsletter, type=list, options=[], optionsMap={newsletter=Newsletter, download=Download, software=Software, white-paper=White Paper, webinar=Webinar}}, sectionName={attributes={language-id=en_US}, name=sectionName, data=Contact us, type=text, options=[], optionsMap={}}, downloadFiles={attributes={}, name=downloadFiles, data=, type=selection_break, options=[], optionsMap={}, LinkTitle={attributes={language-id=en_US}, name=LinkTitle, data=Get in touch with our experts, type=text, options=[], optionsMap={}}, CTALink={attributes={language-id=en_US}, name=CTALink, data=https://www.avl.com/web/guest/registration-cta?articleId=18183241&groupId=10138, type=text, options=[], optionsMap={}}, DownloadFile={attributes={language-id=en_US}, name=DownloadFile, data=, type=document_library, options=[], optionsMap={}}}}}
false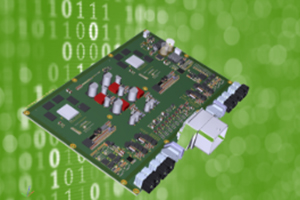 AVL Smart Charging
On-Board Chargers and Inductive Charging
A range of solutions for a variety of charging use cases
At AVL we have developed a range of tools and services to support OEMs in the development of On-Board Chargers and Inductive Charging Systems. From system engineering and testing services, to electronics, mechanical and software development, our solutions cover the entire process. And we have already worked with OEMs around the world to deliver proven solutions to support the realization of concepts to global standards.

Starting with a focus on safety we ensure all projects are compliant to ISO26262. From this basis we have created concepts for both on-board chargers and the high-power charging infrastructure. Providing detailed analysis of norms and standards and mapping all relevant charging technologies, we then select the best choice for each individual use case.
Detailed Design and Concept Support
We have helped OEMs create wireless charging concepts for electric and hybrid vehicles. Our approach focuses on modular concepts for series production, with both basic software and full application software for communication and charging control.

We bring our expertise to the vehicle control unit design (grid and vehicle coil), thermal design, and system integration. We also take responsibility for testing and validation to ensure that all concepts meet their targets and results are robust and reliable.
Diversity, Flexibility, Reassurance
Whether it is an AC/DC charging project, an 800V fast-charging concept or a galvanic non-isolated on-board charging (OBC) system, we can support its development. With seven decades of automotive system experience and a global network of experts behind us, we are helping OEMs to build a cleaner, innovative future.
A Proven History
At AVL we have spent years developing products and services to support OEMs in the development of the electrified powertrain and its systems. This includes battery systems and associated technologies and infrastructure. This is further supported by our worldwide network of facilities and experts, who provide our solutions successfully to clients around the globe.

This solid foundation of experience is already enabling manufacturers to optimize their electrification offerings. Together we are helping the industry build a bright future for electric mobility.
---