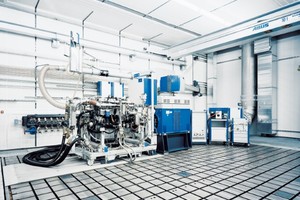 Automation and Control
Climate protection and global concern about the environment are the main drivers of development in the automotive industry. On the basis of the dynamics within emissions legislation and due to changing customer preferences, topics such as the need to increase efficiency and develop new powertrain concepts are increasingly important.
---
AVL Approach
As the leading partner for innovative testbed automation systems for many years, AVL has put the focus on an open and scalable automation platform for the most varied testbed types. The range of applications covers endurance testing, engine development, emissions testing, component testing and electric motor testing, driveline testing all the way to racing and vehicle testing.
---
Benefits at a Glance
Continuous integration and compatibility of AVL software tools in all testing stages throughout the automotive development process
Complete system solutions are supported over the entire system lifecycle
Reduced operations and training effort due to common automation platform
Quick and efficient support for our global customers due to AVL´s unique, worldwide network
---