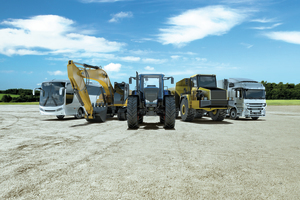 System optimization at its best
System Simulation for Commercial Vehicle
Make use of all optimization potentials
An optimum system is nowadays a market requirement to reach the needed efficiency and productivity. System simulation tools are necessary to reach those systems which are able to deal with the complexity of today's and of future's vehicle- and powertrain technologies.
---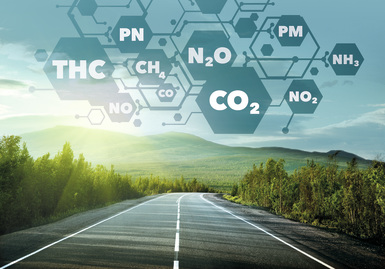 The Challenge
System optimization opportunities through system simulation
How can system- and powertrain optimization opportunities be found and objectively evaluated?
How can simulation of the whole vehicle and individual powertrain components in its environment look like?
How can simulation of the entire system efficiency, performance and productivity within its working process look like?
How can simulation of durability and expected lifetime investigated in specific drive cycle and component load spectra look like?
---
The AVL Solution
AVL CRUISETM and AVL VSMTM are recognized across the industry as the most mature and advanced vehicle- or system-level- and powertrain simulation tool.
Powertrain component simulation toolboxes such as AVL MOBEOTM and AVL MOTRANTM are utilized separately or integrated into system simulation depending on the customer's simulation investigation tasks. Those tools have been designed to deal with the complexity of today's and of future's vehicle- and powertrain technologies with an extremely flexible, user-friendly and easy-to-use concept.
AVL can either provide simulation tools for all kind of simulation tasks and powertrain technologies or perform simulation and investigation tasks in a highly effective manner. AVLs detailed powertrain technology expertise enables meeting optimization targets as best as possible.
These solutions cover conventional, hybrid and electric powertrain technologies and related comparison and benefit evaluation.
Typical investigation targets are efficiency increase, emission reduction, productivity increase, controllability and drivability increase.
---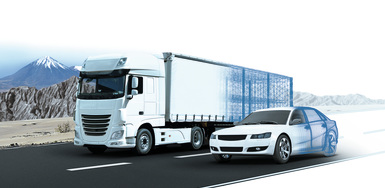 The Added Value
AVLs values are highly developed and validated simulation tools and toolboxes for all kinds of commercial vehicle system- and powertrain simulation. Moreover, AVL combines its competence and capacity in applying these tools for future commercial vehicle optimization and enhanced target fulfillment:

Optimizing fuel efficiency, emission, productivity, drivability, performance and other attributes in order to fulfill future requirements in best possible way.
Supporting the development process from feasibility studies to calibration and testing
Highly effective investigation of best possible way of target fulfilment
Evaluation of benefit of new technologies in specific application, drive cycle and working process
Unique layer modelling concept provide unmatchable model management flexibility, re-usage and consistency at the same time
Analyse and switch between any powertrain technologies and configurations from conventional to EV to HEV within one model with only one mouse click
---
References
System simulation – truck system- and powertrain efficiency optimization
System simulation – bus system- and powertrain efficiency optimization
System simulation and efficiency and productivity optimization – tractor with different implements:
Tractor efficiency increase investigations
Electric drive integration into implements for traction and productivity improvements
Simulation of tractor-soil- and implement-soil-interaction
Maneuver generation and validation with DRIVE and import to simulation
Validation of simulation results by field tests
System simulation – construction equipment system and powertrain efficiency optimization
---