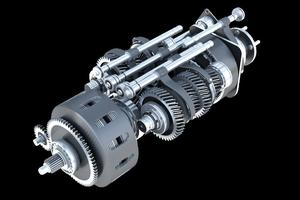 Transmissions for Commercial Vehicles On-Road
The transmission has become a fully integrated component in a commercial vehicle powertrain. Today's variety of different transmission concepts makes it necessary to consider the whole powertrain as one system. The extensive engineering experience and the use of efficient development and simulation tools are the basis for AVL's innovative solutions. AVL has developed all types of transmissions/transaxles such as manual, automated manual, automatic and double clutch transmissions.
---
AVL Solution
Development of complete transmissions and axles or components
Automation of existing manual transmissions including software and control systems
Design assessments and consultancy
Powertrain and vehicle simulation
Design for prototype and serial production
Analysis, calculation and simulation methods
Test, verification and validation
Prototype vehicle build
Software development
Powertrain control strategy development
Calibration engine/transmission
System and design FMEA's
Reliability engineering
---
Market Requirements
The demand for powertrain efficiency increases and higher driver comfort as well as a competitive product cost and high reliability are the main driver for new transmission technology. The introduction of AMT was just the beginning of this epoch, and the trend will just continue.
---
Customer Benefits
We have long experience in transmission development especially for commercial vehicles
We have the ability and profession to develop and optimize the complete powertrain with the transmission as a vital part of it
With key competences in hybridization, hydraulics, mechanics and electronics we secure the optimum output for every single customer project
The technology level and development methodology are consequently extended by AVL internal research projects
---
References
35 significant transmission development programs over the last 5 years:
Manual, automated manual, automatic, CVT, DCT
From concept to start of production
---