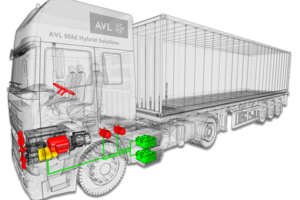 For best fuel efficiency and return on investment (ROI)
AVL Hybrid powertrain solutions for commercial vehicles (on road)
Definition and realization of the ideal technology mix – from component level to system integration
AVL's hybrid powertrain systems integrate powertrain components such as ICE and transmission with electric components - electric motor, power electronics and energy storage, such as a battery. Design-to-cost solutions to achieve significant fuel consumption savings as well as future GHG, CO2 and emission limits.

---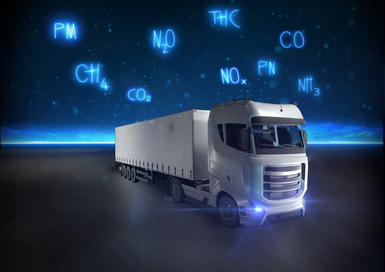 The Challenge
Dealing with most strigent CO2 and emissions limits
Which system architecture can meet GHG II limits most efficiently?
What is the achievable fuel consumption reduction?
Which system provides the required pure electric range best?
What is the appropriate amount of electrification for me?
Handling product cost and return on investment
Is the hybrid powertrain system affordable?
When will I break even?
Which components are available?
Which systems are durable and reliable in a hybrid truck or bus?
---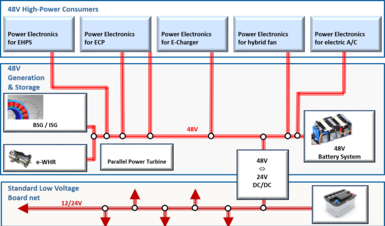 The AVL Solution
In order to optimize systems at vehicle level, AVL starts with profound market analysis and vehicle benchmark as the basis for: vehicle target setting, attribute and requirements engineering, and system definition.
AVL's virtual vehicle demonstrator enables a layout of mild and full hybrid systems for the specific hybrid application, defining the optimum operating strategy (energy management) and developing smart controls functions very early in the development process.
On the way to serial production, AVL offers component selection and development (incl. SW and controls), powertrain system integration, calibration and testing on component, system and vehicle level, definition and optimization of validation plans as well as production engineering.
---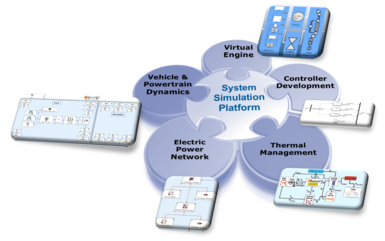 The Added Value
Long-term industry-specific electrification know-how guarantees ideal level of system complexity
Solutions ready to meet future emissions regulations
Achieving best balance of fuel consumption reduction and product cost
AVL's proven energy management system including predictive system control assures clear competitive advantage
Profound expertise and experience in all relevant components leads to solutions that fit best for respective target markets and boundary conditions.
AVL's integrated open development platform ensures consistent model and data transfer and hence shortest time to market.
---