{attributes={}, name=downloadList, data=, type=selection_break, options=[], optionsMap={}, mainTitle={attributes={language-id=en_US}, name=mainTitle, data=Discover more, type=text, options=[], optionsMap={}}, sectionList={attributes={}, name=sectionList, data=, type=selection_break, options=[], optionsMap={}, sectionIcon={attributes={language-id=en_US}, name=sectionIcon, data=newsletter, type=list, options=[], optionsMap={newsletter=Newsletter, download=Download, software=Software, white-paper=White Paper, webinar=Webinar}}, sectionName={attributes={language-id=en_US}, name=sectionName, data=Contact Us, type=text, options=[], optionsMap={}}, downloadFiles={attributes={}, name=downloadFiles, data=, type=selection_break, options=[], optionsMap={}, LinkTitle={attributes={language-id=en_US}, name=LinkTitle, data=Get in touch with our experts, type=text, options=[], optionsMap={}}, CTALink={attributes={language-id=en_US}, name=CTALink, data=https://www.avl.com/registration-cta?articleId=12732428&groupId=10138, type=text, options=[], optionsMap={}}, DownloadFile={attributes={language-id=en_US}, name=DownloadFile, data=, type=document_library, options=[], optionsMap={}}}}}
false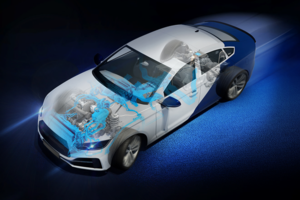 Frontloading philosophy
Design & Packaging
For more than twenty years, AVL has been designing entire thermal and HVAC (heating, ventilation, air conditioning) systems for our partners in the automotive industry. With such a vast depth of experience we already have a head start before the concept stage thanks to our expertise and knowledge around topics such as tolerances, weight, manufacturing, and functional and product characteristics.

We have developed a variety of tools and processes based on our know-how and history in this field. Combined with macro-programming we can help you reduce costs and errors, increase quality, and boost customer satisfaction.

Our simulation tools frontload tasks, enable you to set precise parameters and design targets before any hardware has even been built. This allows you to enter into the development phase with the confidence on knowing that your goals are going to be met, that development effort and cost will be minimized, and efficiency will be optimized.
---