{attributes={}, name=downloadList, data=, type=selection_break, options=[], optionsMap={}, mainTitle={attributes={language-id=en_US}, name=mainTitle, data=Discover more, type=text, options=[], optionsMap={}}, sectionList={attributes={}, name=sectionList, data=, type=selection_break, options=[], optionsMap={}, sectionIcon={attributes={language-id=en_US}, name=sectionIcon, data=newsletter, type=list, options=[], optionsMap={newsletter=Newsletter, download=Download, software=Software, white-paper=White Paper, webinar=Webinar}}, sectionName={attributes={language-id=en_US}, name=sectionName, data=Contact Us, type=text, options=[], optionsMap={}}, downloadFiles={attributes={}, name=downloadFiles, data=, type=selection_break, options=[], optionsMap={}, LinkTitle={attributes={language-id=en_US}, name=LinkTitle, data=Get in touch with our experts, type=text, options=[], optionsMap={}}, CTALink={attributes={language-id=en_US}, name=CTALink, data=https://www.avl.com/registration-cta?articleId=12732453&groupId=10138, type=text, options=[], optionsMap={}}, DownloadFile={attributes={language-id=en_US}, name=DownloadFile, data=, type=document_library, options=[], optionsMap={}}}}}
false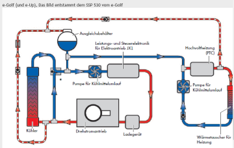 Cooling System Development
Cooling
Thermal management is an important factor in efficient powertrain operation. This is true for all powertrain topologies, from standard ICE to battery electric and fuel cell systems. Excess heat from any components must be removed quickly and in a controlled manner to ensure optimal safe performance of the entire system.

From concept through to component and system-level testing, via 1D/3D CFD simulation and validation, AVL offers the full spectrum of services required for cooling system development.

We have developed advanced expertise leading vehicle thermal management projects around the world. As a result, we have mastered the complexity of modern cooling systems that may include a variety of heat sinks and sources all of which require balancing for safety, range and efficiency, as well as multiple cooling circuits that may operate independently or connected to a central refrigerant circuit.

The result is optimal system design for the unique demands of each powertrain system, its users and the application for which it has been created.

The Benefits of AVL's Cooling System Development

There are a large number of reasons why you should work with AVL on the development of your cooling system. From our advanced expertise in cooling system concepting and layout (high temperature loop, low temperature loop) to the initial dimensioning of the necessary components right through to our advanced simulation tools, we can offer everything you need for the optimal thermal management system.

Additional benefits include:
Thermal and hydraulic cooling system simulation with 1D simulation tools; with optimization of the coolant flow using 1D and 3D simulation tools.
Geometric integration into the vehicle
Prototype building
Instrumentation with sensors and measuring equipment
Component and system-level validation on the test bench
Vehicle-level validation on both the road and on the test bench
---