{attributes={}, name=downloadList, data=, type=selection_break, options=[], optionsMap={}, mainTitle={attributes={language-id=en_US}, name=mainTitle, data=Discover more, type=text, options=[], optionsMap={}}, sectionList={attributes={}, name=sectionList, data=, type=selection_break, options=[], optionsMap={}, sectionIcon={attributes={language-id=en_US}, name=sectionIcon, data=newsletter, type=list, options=[], optionsMap={newsletter=Newsletter, download=Download, software=Software, white-paper=White Paper, webinar=Webinar}}, sectionName={attributes={language-id=en_US}, name=sectionName, data=Contact Us, type=text, options=[], optionsMap={}}, downloadFiles={attributes={}, name=downloadFiles, data=, type=selection_break, options=[], optionsMap={}, LinkTitle={attributes={language-id=en_US}, name=LinkTitle, data=Get in touch with our experts, type=text, options=[], optionsMap={}}, CTALink={attributes={language-id=en_US}, name=CTALink, data=https://www.avl.com/registration-cta?articleId=12732608&groupId=10138, type=text, options=[], optionsMap={}}, DownloadFile={attributes={language-id=en_US}, name=DownloadFile, data=, type=document_library, options=[], optionsMap={}}}}}
false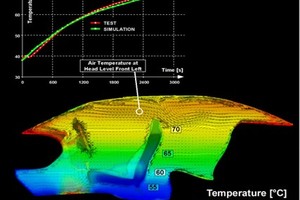 model-based system optimization
Simulation & System Development
Choosing the best and most efficienct thermal system and HVAC topology can have huge advantages for overall vehicle efficiency and driving range. And while meeting the unique requirements of each vehicle is the main development priority, costs need to be balanced with the benefits of functionality, efficiency, comfort and durability.

To obtain this balance while keeping development effort to a minimum, simulation tools have become a key enabling factor in the creation of new powertrain concepts, from traditional ICE-based hybrids, right through to pure electric vehicles. AVL is a market leader in the application of simulation-based development processes, and such CAE (computer aided engineering) tools are applied from the concept definition stage onwards to SOP.

Supporting optimization in all areas – including cooling, air conditioning, energy efficiency, durability, NVH (noise, vibration, harshness) and driveability – simulation and CAE methods are used for the whole powertrain development process. And with our advanced data and process management tools, we are able to help our customers set targets and know when they've met them.

With system benchmarking and component competitiveness and performance, we can provide an ongoing correlation of critical system attributes from testbed measurements. This ensures a high level of confidence in the simulation results.
---