{attributes={}, name=downloadList, data=, type=selection_break, options=[], optionsMap={}, mainTitle={attributes={language-id=en_US}, name=mainTitle, data=Discover more, type=text, options=[], optionsMap={}}, sectionList={attributes={}, name=sectionList, data=, type=selection_break, options=[], optionsMap={}, sectionIcon={attributes={language-id=en_US}, name=sectionIcon, data=newsletter, type=list, options=[], optionsMap={newsletter=Newsletter, download=Download, software=Software, white-paper=White Paper, webinar=Webinar}}, sectionName={attributes={language-id=en_US}, name=sectionName, data=Contact Us, type=text, options=[], optionsMap={}}, downloadFiles={attributes={}, name=downloadFiles, data=, type=selection_break, options=[], optionsMap={}, LinkTitle={attributes={language-id=en_US}, name=LinkTitle, data=Get in touch with our experts, type=text, options=[], optionsMap={}}, CTALink={attributes={language-id=en_US}, name=CTALink, data=https://www.avl.com/registration-cta?articleId=12732658&groupId=10138, type=text, options=[], optionsMap={}}, DownloadFile={attributes={language-id=en_US}, name=DownloadFile, data=, type=document_library, options=[], optionsMap={}}}}}
false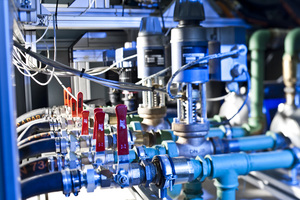 Tools for managing complexity
Testing
The standardized, model-based AVL approach, offers validation, and intelligent data evaluation. This enables the handling of complex thermal management testing tasks and empower performance enhancement.

We use open, versatile and extendable tools and methods. These can be applied in numerical simulation, MiL, SiL or HiL test scenarios, as well as on air conditioning testbeds and on-road-testing environment. Combining both generic tools and the flexibility to tackle each unique development task, our approach perfectly handles the increased demands of complex modern powertrain. This model-based approach frontloads test activities early in the development process, reducing cost, effort and saving money.

From component testing to full systems and entire vehicles, our tools and processes can precisely emulate real-world conditions. Using a mixture of simulation and hardware testing enables us to accurately measure the interaction of all components – such as the internal combustion engine, the e-motor, battery, inverter, gearboxes and different driving modes ­– with or without all hardware being available.

This level of flexibility enables the modeling, test and validate the entire system and any point in the development process. This makes the complexity of developing modern electrified vehicles with their subsystems much more manageable.
---