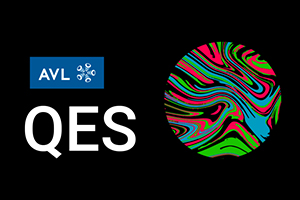 Quality, Environment, Safety and Security
AVL's certified approach to quality, the environment and safety.
Our company is committed to treating the environment with respect and responsibility. AVL's Environment Management System meets ISO 14001 standards and those of the ÖKOPROFIT® programme. In 2007 AVL was awarded the ÖKOPROFIT® Award for ten years of successful participation in the ÖKOPROFIT® Programm by the Mayor of Graz. Many of our products and services help to sustainably reduce environmental pollution from automobiles and powertrain systems.

Quality Policy

AVL is the world's largest independent company specialising in the development of engine instrumentation, test systems and powertrain systems with internal combustion engines.

AVL's worldwide leadership is assured by its unique mixture of powertrain system development, mathematical simulation, instrumentation and testbed development.

AVL offers products and services which benefit from the synergy of these various forms of expertise all originating in one company.

Quality Objectives

We insist on the best possible quality standards in order to continue to increase our customer base and provide efficient support. They are based on the following quality aims which are integrated in the quality policy.
​​​​​
Increasing our technology leadership based on our own research and development programmes, strategic partnerships and cooperation with the leading university institutes in our field of work
Continuous improvement of the development processes through, for example, the development of our own simulation software and development methods
Strengthening our presence worldwide
Promotion of occupational and personal development
Management setting an example by maintaining the company culture
Confidential treatment of customer-specific information with regard to third parties and the public
Continuous development of AVL as an organization geared to customer needs with clear responsibility structures
Ensuring the quality of sub-contractors and other cooperation partners.
Preserving the company's independence through continuing growth and good yields
Creation and further development of a quality system with regular internal and external audits by an international, independent company

Helmut List
Chairman and CEO

​​​​​​​Environment Policy

Sustainability and the preservation and protection of our environment are matters of great concern to AVL LIST GmbH.

A considerable part of our services and products aims to reduce environmental pollution worldwide.

The minimization and anticipatory avoidance of environmental pollution have become an integral part of our way of acting and thinking and are firmly anchored in the strategies and processes of our company.

In addition to compliance with statutory provisions and the use of environmentally friendly equipment and machinery – in as far as economically reasonable – we show proof of a continuous improvement of the site-based environmental protection measures. For this reason, in-house processes are controlled and optimized on an ongoing basis in order to identify and correct trouble spots to ensure the continuous improvement for industrial environmental protection. Our staff, as well as suppliers, service providers and trading partners are integrated in this process in order to live up to values such as sustainability and environmental protection on a cross-company basis as well.

The contents of our environmental policy, the environmental program and the environmental efforts are approved of by the management and their efficacy is assessed at regular intervals.

This environmental policy is binding for all employees of AVL List GmbH.
The sense of responsibility for the environment of all employees is encouraged by means of regular trainings and information.
An objective assessment, monitoring and reduction of the effects on the environment are carried out as early as in the planning phase, during design, procurement, at the place of work and during storage.
The application and the further development of energy- and water-saving low-emission and low-waste technologies is promoted incessantly. Preventive measures for saving resources are taken, and furthermore for preventing environmentally relevant incidents and minimizing their effects on the environment (during normal and abnormal operation).
In-house rules serve to monitor the environmental management system and result in the implementation of corrective measures when the environmental objectives are not reached.
AVL List GmbH undertakes to comply with acts, directives and regulatory restrictions.
The general public (residents, government authorities, customers) is given the information necessary for a better understanding of the industrial site and its implications. The dialog with the general public and the scientific community takes precedence over confrontation.
Precautionary measures are taken to ensure that suppliers, customers and subcontractors working on site are made aware of the environmental policy applicable at the site and are requested to comply with it.
The management is required to lead by example.

Dr. Robert Fischer
Member of the board of directors

​​​​​​​Safety Statement
​​​​​​​
Creating a healthy and safe place of work for our employees is an integral part of our corporate policy.
To achieve this goal, we continuously work to improve ergonomic conditions and reduce hazards and health risks to employees.
---