Go back
13th International AVL Symposium on Propulsion Diagnostics
June 26 - 27, 2018
Kurhaus, Baden-Baden, Germany
Share
Register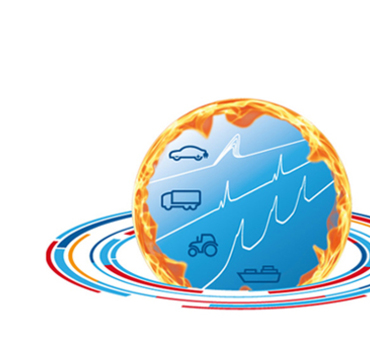 Share
June 26 - 27, 2018
Kurhaus, Baden-Baden, Germany
Save the Date
13th International AVL Symposium on Propulsion Diagnostics
Register
---
The combustion engine continues to play an important role in mobility

In June 2018 more than 175 experts from research and industry met in bright sunshine and summer temperatures for the 13th International AVL Symposium on Propulsion Diagnostics in Baden-Baden to discuss the modern powertrain. In the past, the event focused exclusively on engine combustion and presented impressive results in the combination of measurement, visualization and simulation on the combustion engine.

With this issue and for the first time, the range of topics was extended to the entire powertrain. The variety of topics covered ranged from classical combustion diagnostics, onboard monitoring and diagnostics through to the electrification of the powertrain. This step proved to be absolutely reasonable. Although the experts agreed that the combustion engine remains an essential component of our mobility, it is particularly important nowadays to consider singular problems in the context of the entire powertrain system. Operating point-related optimizations of combustion engines, for example, already lead to effective efficiencies of over 50 percent when the overall view of the vehicle and the driveline is permanently taken into account.

In general, all participants praised the wide variety of topics and the extraordinary high quality of the contributions presented. For example, 97 percent of the participants giving feedback stated that the International AVL Symposium on Propulsion Diagnostics is an important event. More than 87 percent were very satisfied with the content and the quality of the program and confirmed the high relevance of the knowledge imparted. The traditional evening event was also convincing: this year a mobile casino inspired the guests in the Festival Hall Baden-Baden.

Have we aroused your interest and would you like to join us next time? Mark June 23 and 24, 2020, in your calendar, because then the powertrain experts will meet for the 14th International AVL Symposium on Propulsion Diagnostics in Baden-Baden.

We look forward to seeing you!

Your AVL
Agenda
CONFERENCE PROGRAM – TUESDAY, JUNE 26, 2018
09:00
Welcome and Opening of the 13th International AVL Symposium on Propulsion Diagnostics
Prof. H. List – AVL List GmbH, Graz, Austria

Session 1: Keynotes, Chairman: Prof. H. Eichlseder - Graz University of Technology

09:15
Energy and Powertrains for sustainable Mobility
Dr. R. Leonhard – Robert Bosch GmbH
09:45
Assessment of studies on the health risk from particle matter (PM<2.5) from car emissions in relation to other risks
Prof. D. Köhler – former Medical Director Kloster Grafschaft hospital
10:15
Coffee break

Session 2: Combustion Diagnostics, Chairman: Prof. H. Eichlseder – Graz University of Technology

10:45
Experimental and simulative analysis of the NO2 formation in diesel engines
D. Notheis, M. Rößler, Dr. U. Wagner, Prof. Th. Koch. Prof. M. Olzmann, Dr. A. Velji, Dr. C. Janzer (IPC) – Karlsruhe Institute of Technology; Dr. F. Zimmermann – Daimler AG
11:15
Diesel engine control based on structure-borne noise
S. Schneider, Prof. H. Rottengruber – Otto von Guericke University Magdeburg; Dr. J.-H. Carstens, Dr. C. Gühmann – Technische Universität Berlin; J. Nobis, E. Neumann – IAV GmbH; M. Joerres – Ford Werke GmbH
11:45
Knock intensity analysis by considering pressure oscillation growth with end gas auto ignition
PhD Y. Sato, PhD K. Matsuura, J. Kamio – Honda R&D, Japan
12:15
Laser-optical investigations of injector tip wetting effects for Otto-DI-Injectors and varying thermodynamic boundary conditions
P. Fischer, Dr. B. Durst, F. Hartl, Dr. S. Kutza, Dr. M. Miklautschitsch, Dr. G. Unterweger – BMW Group; Prof. H. Rottengruber – Otto von Guericke University Magdeburg
12:45
Lunch

Session 3: Vizualisation / Simulation 1, Chairman: Prof. H. Rottengruber - Otto von Guericke University Magdeburg

14:15
Impact of Flash Boiling on Gasoline Sprays: From fundamental physical insights to engine measured PN emissions
Dr. P. Leick, Dr. M. Schmitt, T. Gawlica, Th. Kubis, Dr. K.-G. Stapf – Robert Bosch GmbH
14:45
Understanding the effect of the in-cylinder 3D-flow on cyclic variations using a combined LES and high - speed dual-plane PIV analysis
Dr. C. Krüger, F. Nicollet, Dr. J. Schor – Daimler AG; J. Bode, Dr. B. Böhm, Prof. A. Dreizler – Technische Universität Darmstadt; E. Nicoud, Dr. O. Colin, Dr. Ch. Angelberger – IFP Energies Nouvelles, France
15:15
Advanced modeling of cyclic combustion variations using a physical-based approach within a 0D/1D simulation environment
P. Krost, W. Hübner, Dr. J. Neumann; BMW Group Research, New Technologies, Innovations Research Powertrain; Prof. Ch. Hasse – Technische Universität Darmstadt
15:45
Coffee break

Session 4: Electrified Powertrain, Chairman: Dr. T. Lösche-ter Horst, Volkswagen AG

16:30
Verification of a Resonating Structural Component's Contribution to NVH Phenomena
M. Bopp, Dr. M. Behrendt, Prof. A. Albers, R. Yang – Karlsruhe Institute of Technology
17:00
Fuel Cell Diagnostics for Automotive Application
Dr. S. Kirsch, Dr. M. R. Kirchhoff – Volkswagen AG
17:30
Overview on Hardware and Software for Battery Diagnostics - State of the art and hot topics for the next generation
Prof. D.-U. Sauer, Dr. A. Gitis, G. Fuchs, H. Zappen, M. Knips, F. Ringbeck, Dr. J. Becker – RWTH Aachen
19:00
Opening followed by Dinner

CONFERENCE PROGRAM - WEDNESDAY, JUNE 27, 2018

Session 5: Onboard monitoring and diagnostics, Chairman: E. Schünemann, Robert Bosch GmbH

08:45
Model-based Diagnosis of Diesel and Gasoline Engines – A Summary of Research Results
Prof. R. Isermann – Technische Universität Darmstadt
09:15
Control and Diagnostic Systems in Marine Applications
Dr. Ch. Poensgen – MAN Diesel & Turbo SE
09:45
Comprehensive and consistent diagnostics development for OBD, workshop diagnostics and predictive diagnostics
Dr. W. Lehle, Dr. M. Willimowski, Dr. M. Hackner – Robert Bosch GmbH
10:15
Coffee break

Session 6: Vizualisation / Simulation 2, Prof. M. Günthner - Technical University of Kaiserslautern

10:45
A combined approach of physical and data based modeling to simulate the combustion engine
Dr. P. Bloch, Dr. G. Cornetti, D. Naber – Robert Bosch GmbH; Dr. T. Keskin, Dr. M. Grill, Prof. M. Bargende – Research Institute of Automotive Engineering and Vehicle Engines Stuttgart (FKFS)
11:15
An advanced optical metrology view on mixture formation in Diesel sprays
Dr. S. Riess, A. Durst, Prof. M. Wensing, Dr. J. Wang – Institute of Engineering Thermodynamics (LTT), Friedrich-Alexander University Erlangen-Nuremberg
11:45
Detailed Fuel and Oil Transport Simulation for Understanding Low Speed Pre-Ignition – LSPI Dr. P. Urzua, A. Lehnen, Dr. M. Prouvier, Dr. R. Otte, A. Winkler – Volkswagen AG; Ph. D. Tian Tian, Q. Zhang, Y. Li – Massachusetts Institute of Technology (MIT), USA
12:15
Lunch

Session 7: RDE, Chairman: Dr. B. Durst - BMW Group

13:30
Real-world to Lab – Robust measurement requirements for future vehicle powertrains
Dr. A. Lewis, Dr. E. Chappell, Dr. S. Pickering, Dr. R. Burke, Prof. S. Akehurst – Powertrain and Vehicle Research Centre, University of Bath, UK; Dr. S. Regitz, D. Rogers – Kistler Instrumente AG, Switzerland
14:00
Evaluation of measurement technologies for Real Driving Emissions and fuel consumption for two wheeler-applications
Dr. S. Schmidt, J. Hiesmayr, Ch. Zinner, Prof. H. Eichlseder – Graz University of Technology, Austria
14:30
Coffee break

Session 8: Analysis of fast dynamic operation, Chairman: Dr. R. Teichmann - AVL List GmbH

15:00
Time-resolved infrared imaging and spectroscopy for engine diagnostics
Dr. V. Sick, L. Henrion, A. Mazacioglu, Dr. M. C. Gross – University of Michigan, USA
15:30
Analysis of risk situations for TWC breakdown in normal engine and vehicle test
Dr. E. Winklhofer, Dr. A. Hirsch, P. Hollerer – AVL List GmbH, Austria
16:00
Diagnostic Methods for Investigating the Ignition Process in Large Gas Engines
Dr. G. Pirker, Prof. A. Wimmer, Dr. C. Kiesling, Dr. G. Meyer – LEC GmbH Graz, Austria; A. Tilz, A. Nickl – Technical University Graz, Austria
16:30
Closing Remarks
16:45
End of Forum
---
Info Point
Venue
Kurhaus Baden-Baden
Kaiserallee 1
76530 Baden-Baden
Registration fee:
All fees include proceedings, catering and evening program (plus VAT).
€ 1.200,- Registration fee
€ 950,- if you register before March 9th, 2018 (early bird discount)
€ 650,- for members of universities (limited)
€ 250,- for students (limited)
free of charge for Speakers
Terms of payment:
30 days from date of invoice, net
Cancellations:
The registration fee will be reimbursed (minus € 70,- for administrative costs – students € 20,- – plus VAT) provided that a written cancellation is received by May 11th, 2018 (postal date). Cancellations after this date will result in the forfeit of the full registration fee.
Presentation languages:
German and English (simultaneous translation)

Please address any inquiries relating to papers to:
AVL Deutschland GmbH
Waldemar Rott
Peter-Sander-Straße 32
55252 Mainz-Kastel
Phone: +49 6134 7179-0
Email: forum@avl.com

Please address any organizational questions to:
AVL Deutschland GmbH
Sabine Müller
Peter-Sander-Straße 32
55252 Mainz-Kastel
Phone: +49 6134 7179-16
Email: forum@avl.com
---
Hotel Reservation
We have blocked rooms at designated hotels for this event. If you would like to book your hotel please visit the following link: Hotel Reservation
---
Program Committee
The quality of the technical papers is guaranteed by the Programme Committee.

We would like to thank:
Dr. Bodo Durst
BMW AG
Prof. Helmut Eichlseder
Technische Universität Graz
Prof. Michael Günthner
Universität Kaiserslauten
Dr. Tobias Lösche-ter Horst
Volkswagen AG
Roland Jeutter
AVL Deutschland GmbH
Waldemar Rott
AVL Deutschland GmbH
Prof. Hermann Rottengruber
Otto-von-Guericke-Universität Magdeburg
Dr. Erik Schünemann
Robert Bosch GmbH
Dr. Rüdiger Teichmann
AVL List GmbH
---
Call for Papers
As technicians and engineers, we know that the combustion engine won't be going anywhere in the near future - which means it requires continuous improvement. Thus it is important to carry out further examinations on the combustion, which is where the energy is converted and the much criticized emissions are generated. But is it even possible to view the combustion and the engine in a vacuum?
The combustion development involves many boundary conditions in terms of the entire vehicle and powertrain. The powertrain itself is the focus of the examination, both as a whole as well as in its components. Effectively taking into account this many aspects - individually and together - requires examinations on a common time basis. From the stored energy to the last conversion at the end of the powertrain. Because in the end, only an optimal overall system matters to the customer.
In the past, the Symposium for Combustion Diagnostics has focused on the linking of measurement, visualization, and simulation on the combustion engine. In the future, we wish to expand the scope of consideration of these focus areas of the Powertrain Diagnostics Symposium to fast processes in the entire powertrain, and also give adequate consideration to detailed analyses. The conference is dedicated to the "why and how" and the "use of measuring technology" in development. The express goal is to view the entire system or individual components of the powertrain, such as the internal combustion engine, the e-motor, the gears to the wheel, generator, the propeller, or the ship's screw.
Please provide your suggestions for lectures about the following exemplary topics:
Combustion diagnostics
Pressure-based, optical sensors, simulations, ...
Carburation, combustion processes, pollutant formation, synthetic fuels, ...
Injection systems up to 3000 bar, increase of mean pressures, alternative ignition systems, variable compression, high-load EGR, water injection, ...
Diagnostics on the electric powertrain
E-motor, electrified auxiliaries, battery, fuel cell, ...
Electromagnetic performance, power measurement, efficiency field, NVH measurement on the testbed, rotor/cell temperature, ...
NVH on the internal combustion engine and electrified powertrain
Engine, transmission, exhaust system, electrical components, ...
Sound transmission, sound measurement vs solid-state vibration / combustion chamber pressure, separation of the vibrations into audible components, ...
RDE
Sensor technology, measurement technology, modeling, emissions, exhaust gas aftertreatment, ...
Consistency of the measurement chain and methodology from simulation to road test, ...
Visualization and simulation
Fast processes in the combustion chamber, injection system, transmissions, e-motors, ...
Deposits in the combustion chamber / SCR, temperature control of the components/media, ...
Recording and analysis of highly dynamic processes
Requirements from RDE, electrified combustion engines and powertrains, motorsports, ...
Ignition systems & injection systems, e-motor, inverter operation strategy, ...
On-board monitoring
Passenger car, off-road, motorsports, marine, stationary engines, ...
Measurement data quality
Assurance, test field management, validity of the measurement, plausibility check, measurement/simulation, ...
Efficient automated evaluation, ...
New measurement methods
New sensor technology, optical processes, exhaust measurement technology, ...
Deposits in the combustion chamber, temperature control of the components/media, ...
Knocking combustion, fuel evaporation, local lambda, oil consumption / oil sources in the combustion chamber
Current information about the event is available here.
We are looking forward to receiving your abstract with max. 3,000 characters, including title, author, co-authors, company name, and contact information. Please send it to the following address no later than October 13, 2017:
AVL Deutschland GmbH
Sabine Müller
Peter-Sander-Strasse 32
55252 Mainz-Kastel, Germany
Tel.: +49-6134-717916
Fax: +49-6134-3588
Kind regards,
Your Program Advisory Board
---
Student Sponsoring
The sponsors are supporting free participation for students. If you are interested in networking and access to expert knowledge please apply via email symposium@avl.com.
Many thanks to our sponsors!

Application criteria and selection process:
Subsidized places are applicable for Bachelor and Master students focusing on the topics of vehicle engineering, combustion engines or comparable subjects. Applications should contain a CV, a motivation letter, a confirmation of matriculation as well as certificates of completed examinations. If applications are on a par, further selection will be based on 'first-come, first-serve' principle.
All submitted applications will be evaluated by the program committee. By submitting applications, students agree to these rules and eligibility requirements, especially that AVL may forward submitted documents to the organizations mentioned above. Any recourse to courts of law is excluded.
Closing date for submission of application is the 27th of April 2018. Applicants will be informed about the decision by the 11th of May 2018 at the latest. Please submit your papers to the following email address: symposium@avl.com.
---
Location
Kurhaus, Baden-Baden, Germany
---