Asset Publisher
Asset Publisher
Back
AVL Hands-on Workshop: Transmission & NVH Simulation
Go back
AVL Hands-on Workshop: Transmission & NVH Simulation
14th of February, 2019
AVL Tech Center Stuttgart, Bietigheim-Bissingen, Germany
share
Register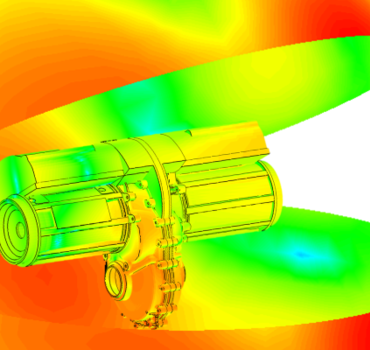 share
14th of February, 2019
AVL Tech Center Stuttgart, Bietigheim-Bissingen, Germany
Register now!
AVL Hands-on Workshop: Transmission & NVH Simulation
Be part of the simulation community
Register
---
AVL veranstaltet am 14. Februar 2019 einen kostenlosen Hands-On-Workshop zum Thema Getriebe & NVH Simulation mit AVL EXCITE™. Neben einer Vorstellung von AVLs NVH-Kompetenzen und Simulationslösungen sowie deren vielfältigen Anwendungsbereiche möchten wir Ihnen die Handhabung des Simulationswerkzeuges an einem konkreten Anwendungsbeispiel näherbringen.
Topic
Hands-On Use Case: Geräuschphänomene im Fahrzeuggetriebe
Betriebsbedingte Kräfte führen zu elastischen Verformungen in Getrieben. So resultieren Elastizitäten in Zahnrädern, Wellen, Lagern und Gehäusen in verschiedenen Schwingungsanregungen. Diese können zu akustisch wahrnehmbaren Phänomenen führen und sich so negativ auf die Komfortwahrnehmung auswirken. Besonders in elektrifizierten Fahrzeug-Antriebssträngen rücken diese Geräusche, aufgrund der fehlenden Maskierung durch den Verbrennungsmotor stark in den Vordergrund. Durch strukturelle Maßnahmen und Verzahnungsmodifikationen kann das NVH-Verhalten eines Getriebes optimiert werden und somit Abhilfe gegen die störenden Geräuschphänomene geschaffen werden.

AVL EXCITE™ bietet durch flexible Abbildung eines Systems die Möglichkeit schon früh im Entwicklungsprozess etwaige Probleme zu identifizieren und zu optimieren. Zusätzlich zu theoretischen Grundlagen werden im Workshop diese Phänomene in einem Mehrkörpersimulationsmodell eines manuellen 5-Gang-Getriebes betrachtet. Dabei werden Ursachen, Indikatoren und Maßnahmen diskutiert.

Der letzte Teil des Workshops fokussiert sich auf elektrische Antriebe. Es werden der Einfluss der E-Maschine auf das NVH-Verhalten einer E-Achse diskutiert und deren Simulationsmöglichkeiten aufgezeigt.

Erfahren Sie mehr über AVLs Simulationslösungen und gewinnen Sie Einblicke in neue Anwendungsbereiche, die diese Werkzeuge Ihnen eröffnet. Nehmen Sie an diesem Workshop teil und erleben Sie selbst, wie einfach es ist, bereits in einer frühen Entwicklungsphase aussagekräftige und belastbare Ergebnisse zu erhalten.

Im Rahmen dieser Veranstaltung in Stuttgart haben Sie auch die Möglichkeit an einer Führung durch AVL neustes Tech Center teilzunehmen.

Die Teilnehmer des Workshops erhalten eine Testlizenz, um aktiv mitzuarbeiten und im Nachgang das Werkzeug selbstständig zu erkunden.

Sichern Sie sich jetzt Ihren Platz, die Anzahl der Teilnehmer an diesem kostenlosen Workshop ist begrenzt!
---
Agenda
09:00 – 09:30
AVLs NVH-Kompetenz – Von der Komponente bis zum Gesamtfahrzeug
09:30 – 10:10
3D-Mehrkorpersimulation mit AVL EXCITE™
10:10 – 10:30
Kaffeepause
10:30 – 11:00
Geräuschphänomene im Getriebe: Getriebeheulen & -rasseln
11:00 – 12:00
Führung durch das AVL Tech Center Stuttgart
12:00 – 13:00
Mittagspause
13:00 – 13:30
Gear Noise – Von der Anregung zum Schall
13:30 – 14:00
Einführung in AVL EXCITE™ PowerUnit
14:00 – 15:00
Hands-on Use Case – Geräuschphänomene in Fahrzeuggetrieben:
Simulation von Getriebeheulen und -rasseln
15:00 – 15:30
Kaffeepause
15:30 – 16:00
Hands-on Use Case – Geräuschphänomene in Fahrzeuggetrieben: Luftschallberechnung
16:00 – 16:30
Fokus Elektrifizierung – Einfluss der E-Maschine auf das NVH-Verhalten der E-Achse
16:30 – 16:45
Fokus Elektrifizierung – Ausblick auf zukünftige AVL EXCITE™ Versionen
16:45 – 17:00
Fragen & Diskussion
---
Date
14th of February, 2019
Location
AVL Tech Center Stuttgart, Bietigheim-Bissingen, Germany
News, Events and Hot Topics